Emails sent to Franklin County School board by pro-LGBT attorney -- threatening lawsuits and more -- if board passes proposed rules for "gay" club.
To intimidate & threaten the Board, and an individual member
POSTED: April 21, 2016
Local pro-LGBT activist and attorney Peter Trenchi sent these emails to the Franklin, Tenn. County School Board members prior to their April 11 meeting. He also put them in a FaceBook post, below, on the FaceBook page promoting the school "gay" club, childishly named "Southern League Against H8" (Get it? H8 = "hate").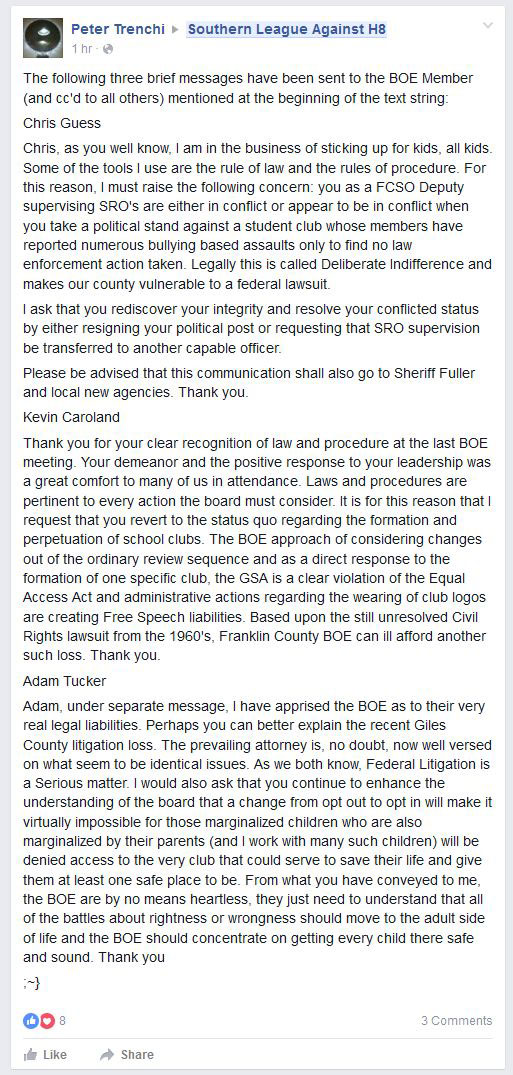 Stay
informed!
Get on our
Email List!




Help us
continue
our work!
Please
DONATE
to
Mass-
Resis-
tance!