Pictures from the Brandeis speech
Brandeis University , Wednesday, March 22, 2006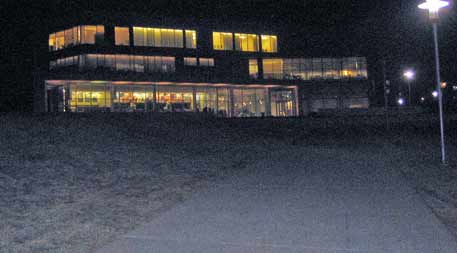 The Student Center where the speech was held, view from outside.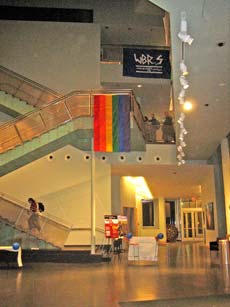 As you walk in to go up to the second floor for the talk . . .
guess what you see first!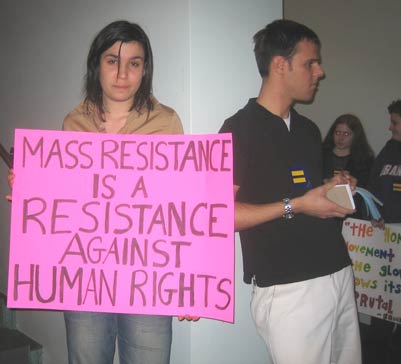 Outside the door were the queer club, with some signs. Here's an interesting one.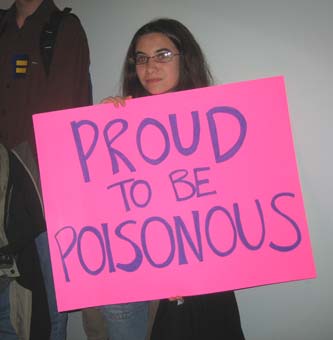 A new twist to the "out and proud" theme.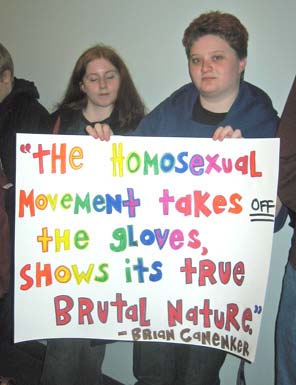 For once they quote me correctly. But they spelled my name wrong.
Oh well, can't get all of it right.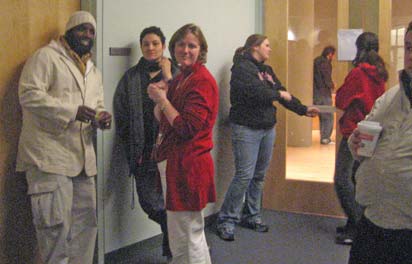 The man at the left, in the white suite, is the school's "Dean of Diversity."
This is not a joke. He actually is. I asked him if he saw anything wrong with
trying to intimidate diversity of opinion. He said he didn't have a problem
with what was happening.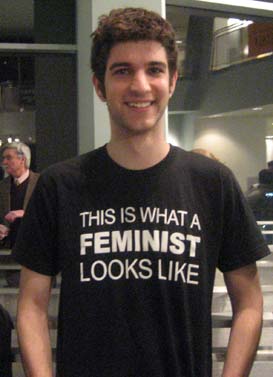 We're not sure what to make of this. . .

The moment of truth. About to introduce the speaker.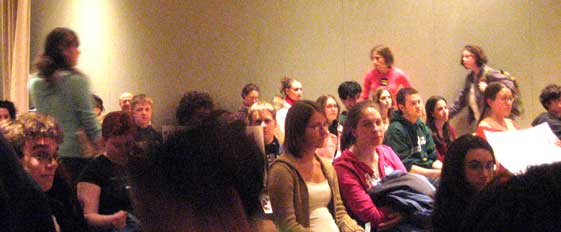 A few people dribbled out. And a few more later. But most stayed.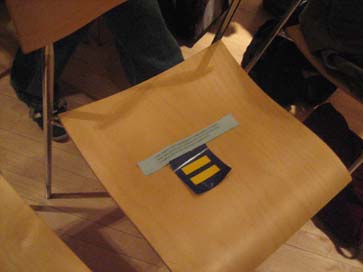 The ones who left, left this on the chair. The blue strip says, "THIS EMPTY SEAT
REPRESENTS A BRANDEIS STUDENT WHO BELIEVES HATE SPEECH HAS
NO PLACE ON OUR CAMPUS OR IN THE GREATER COMMUNITY."
Obviously printed before they heard what the "hate speech" actually was
consisted of.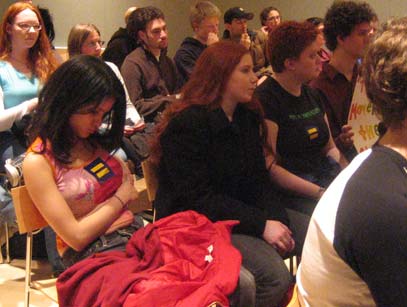 Some of the ones who stayed. . .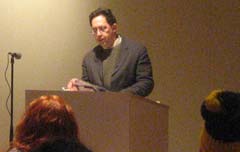 ...and heard the speaker drone on.
(Actually, it was quite animated!)