Inside the hall: Old-fashioned fun and gospel.
A lot of fun. Some serious spreading of the Gospel. And a group of regular people braving the threats and intimidation to make a statement -- that freedom of speech and religion will not be denied in America!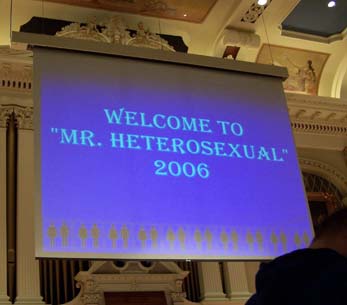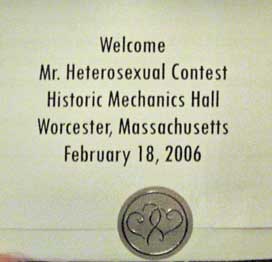 Welcoming attendees to the event.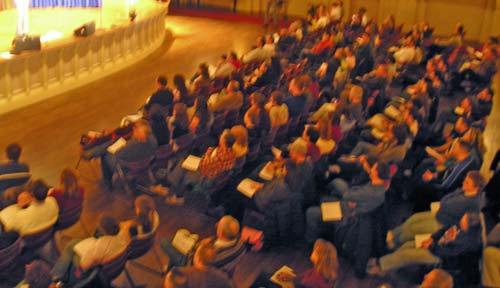 An estimated 200-250 people came -- and had a great time!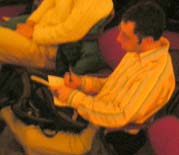 Well, almost everyone. This reporter from "Bay Windows"
(Boston-based homosexual newspaper) probably wished
he was somewhere else.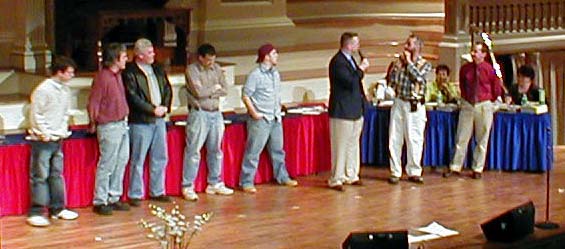 Rev. Crouse starts if off by interviewing the contestants.


The blindfolded "Name that Food" competition.

The strength contest: ripping up a magazine. Contestants started off with an easy
Sports Illustrated, and then moved up to Oprah Magazine.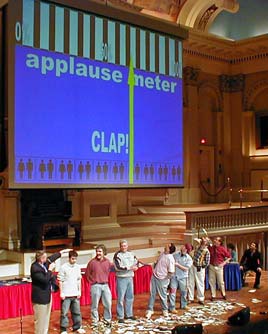 Applause meter after the magazine ripping competition!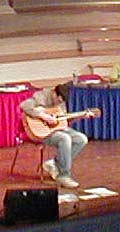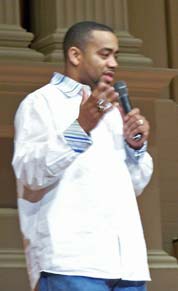 From the talent competition.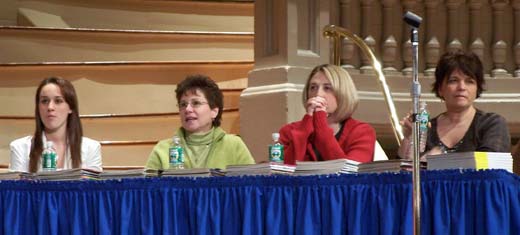 The judges watch intently.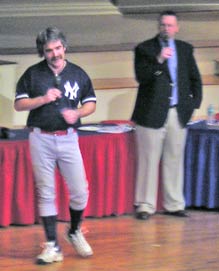 Hmmm. Wrong uniform. This contestant deserved to lose, unfortunately.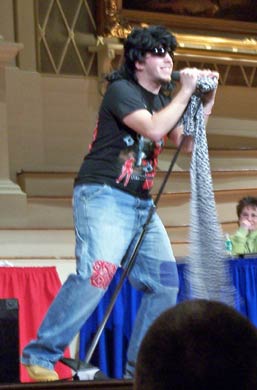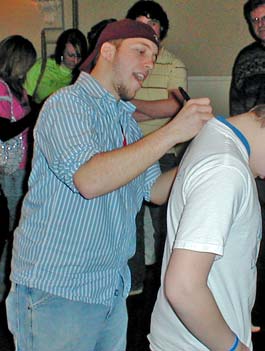 The eventual winner -- performing as a "rock star" and afterwards signing autographs.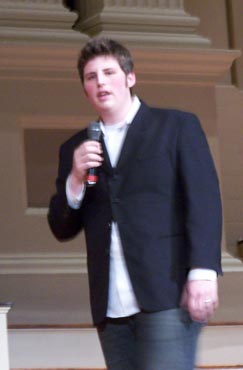 Ex-gay speaker gave a stirring speech. For once, people heard
the unadulterated truth on this destructive, addictive behavior.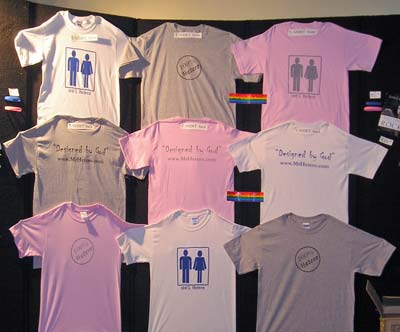 T-Shirts on sale. With slogans such as "Designed by God" and "100% Hetero".
Stuff that in any other time in history would be boring and normal, not "hate
speech." Note: They're taking back the rainbow !! (It's about time!)