Nation's blood supply facing new danger -- stiff political pressure to change rules regarding homosexual blood donors
Sen. John Kerry (D-MA) and Rep. Mike Quigley (D-IL) leading the charge
TAKE ACTION: See numbers to call below
POSTED: July 28, 2011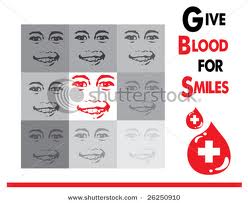 In 1985 the Food and Drug Administration (FDA) instituted a rule that homosexual men may not be blood donors. The FDA had determined this was necessary after a rash of innocent people received HIV infections via blood transfusions. Many other countries, such as Canada, also have instituted those restrictions.
The reasons are clear. As the National Journal observed this week:
Men who have sex with other men, including gay and bisexual men, have an HIV infection rate 60 times higher than that of the general population, the FDA says. They have an infection rate 800 times higher than first-time blood donors and 8,000 times higher than the rate of repeat blood donors. Tests cannot pick up a new HIV infection in the blood with 100 percent accuracy; because blood is often pooled, many people may be at risk from a single infected donor.
As a result of the FDA's ban, the nation's blood supply has been relatively safe from HIV danger. But that could be changing if the current efforts by the homosexual movement and its allies are successful.
FDA's official policy on "Blood donations from men who have had sex with men"
Over the years the FDA has held fast against pressure and lobbying efforts to rescind the rule. Homosexual activist groups and their allies are angry that the dangers of their behavior are being exposed. Thus, despite the serious public health necessity, they are insisting that "discrimination" and "fairness" issues should override that. However, the FDA has maintained that rescinding the rule would seriously jeopardize the blood supply.

Nevertheless, these groups relentlessly pound Congress with political and emotional reasons for lifting the ban. They have even claimed that there is a "shortage" of blood that will be fixed by allowing homosexuals to freely donate blood.
Full assault on FDA's rule is launched by pro-gay politicians
Now a full assault on the FDA's rule is being launched by Massachusetts US Sen. John Kerry, US. Rep. Mike Quigley, D-Ill. Working with them is the Obama Administration's Health and Human Services Secretary Kathleen Sebelius.
Despite the FDA's findings to the contrary and its reluctance to lift the ban, Kerry, Quigley, and Sebelius claim that they can "implement" ways to allow homosexuals to "safely" give blood.

On Tuesday, Rep. Quigley's congressional office published the following statement:
Kerry, Quigley: HHS Moves to Revisit Outdated Gay Blood Donor Ban
Tuesday, 26 July 2011

WASHINGTON, D.C. - Senator John Kerry (D-Mass.) and Representative Mike Quigley (IL-05) today applauded the U.S. Department of Health and Human Services (HHS) for outlining concrete steps towards ending the outdated, discriminatory lifetime ban on gay and bisexual men from donating blood.

In a question and answer document requested by Senator Kerry and Congressman Quigley, HHS laid out four final areas for additional study needed to implement a policy change and identified funding in two of the four areas.

"We've been working on this a long time in a serious way and I'm glad Secretary Sebelius responded with concrete steps to finally remove this policy from the books," said Senator Kerry. "HHS is doing their due-diligence and we plan to stay focused on the end game - a safe blood supply and an end to this discriminatory ban."

"This announcement by HHS means we're moving in the direction of finally ending this antiquated and discriminatory policy," said Quigley. "Senator Kerry and I will continue to push for a behavior-based screening process both in the name of fairness and a safer blood supply." . . .

Read entire statement HERE
Not surprisingly, the homosexual lobby is diving right into this with an increased lobbing effort.

The Washington DC homosexual newspaper The Blade added that:
LGBT advocates also praised HHS for taking steps toward allowing gay and bisexual men to donate blood.

Nathan Schaefer, director of public policy at the New York-based Gay Men's Health Clinic, said he's "pleased to see" the U.S. government take "critical steps to review outdated blood donation policies."
Disturbing support by gay-friendly Red Cross for lifting ban
Also pushing for the ban to be lifted is, shockingly, the Red Cross. It appears that the Red Cross has become hugely pro-gay in recent years. In many people's opinions, the organization cannot be trusted on these issues.
How "gay-friendly" has the Red Cross become? See the following articles:
"American Red Cross Fires Employee for Refusal to Celebrate 'Gay and Lesbian Pride Month' "

"Red Cross, blood centers lobby to end ban on gay men donating blood"
Very serious implications for everyone
Facts and statistics do not lie. If the FDA believed it was safe to lift this ban they would do it on their own. The fact that they're even resisting political pressure on this should be alarming to everyone.
This is very serious. If this rule is lifted, if you or a member of your family ever need a blood transfusion, you could be a potential AIDS victim, as happened to so many innocent people before the ban was put in place. Like most of what the Left and the homosexual movement does, this pressure and lobbying effort is not about improving public health. It's about pushing a political agenda. They literally don't care about the average American.
TAKE ACTION. Tell these public officials NOT to play politics with our lives! Tell them NOT to change the FDA's policy!

Sen. John Kerry's office Sen. Kerry's news release
Washington DC office: 202-224-2742
Local office: 617-565-8519

Rep. Mike Quigley's office Rep. Quigley's press release
Washington DC office: 202-225-4061
Local office: 773-267-5926

Food and Drug Administration
(being pressured to change the policy)
Main: 888-463-6332
Consumer affairs division: 800-835-4707
FDA Commissioner:
Dr. Margaret Hamburg: 301-796-5000
Center for Biologics Evaluation & Research:
(Division of FDA that regulates rules on blood supply)
301-827-0372
Department of Health & Human Services
(Oversees FDA - trying to pressure them to change policy!)
Main: 877-696-6775
Ban on blood donations by military still in effect!
A retired Air Force officer emailed us the following when hearing this news:
"How ironic..., military service members and their families that served in Europe, for six months or more (and that includes just about all fliers and ops guys) after 1981 are prohibited from donating. My blood drive on Robins AFB went from nearly 1400 active donors to less than 200 when that ruling was enacted."
Apparently, the military doesn't have a strong enough lobby to cry out about "discrimination" and "fairness."