Sen. Scott Brown getting "highest award" from Log Cabin Republicans for voting to repeal "Don't Ask Don't Tell"
Brown to appear at homosexual group's annual fundraiser Sept. 20
POSTED: September 2, 2011
Let's just say that the sell-out is now pretty much complete.
US Senator Scott Brown campaigned for the US Senate opposing the repeal of DADT. See voter guide HERE. Brown then voted FOR the repeal during a cowardly lame-duck Senate session, after heavy lobbying from homosexual activists.
Later, when the bill was signed by Barack Obama, Brown invited one of the most vicious homosexual activists and his "husband" to the signing ceremony in Washington, DC.
Attending gay group fundraiser and accepting award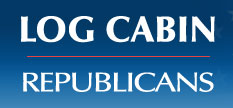 Now Brown is proudly accepting an award for his vote from the Log Cabin Republicans, a national homosexual advocacy group that also acts as a fifth column to push homosexual issues in the Republican Party.
On Sept. 20, Sen. Brown will be attending the Log Cabin Republicans' annual fundraising banquet in Washington DC and accepting their highest honor, which they've named their "Spirit of Lincoln" award. (One of the myths that the homosexual movement pushes is that Abraham Lincoln was a secret homosexual.)

On the Log Cabin Republican website, they make it clear that Scott Brown is now considered an "ally" to the homosexual community:
Senator Brown has proven himself to be an ally to our community whose service should be recognized, and Log Cabin Republicans are proud to call this warrior-citizen a friend.
Following that, they posted Brown's public statement about their award to him:
Senator Scott Brown stated, "As I said when I voted to repeal Don't Ask Don't Tell, when a soldier answers the call to serve and risks life or limb, it has never mattered to me whether they are gay or straight. My only concern has been whether their service and sacrifice is with pride and honor. I would like to thank Log Cabin Republicans for this award."
"Gay" magazine coming to US military bases this month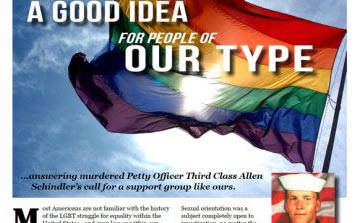 From the new "gay military" magazine.
The homosexual movement's train is now rolling through the nation's military. Just yesterday it was reported that new "gay military" magazines will begin to be given out free at military bases this month.
Thanks, Sen. Brown!
Spit in the face of conservative base
Brown campaigned for office in the January 2010, special election against Martha Coakley with active support from the Tea Party and also many pro-family groups.
But Brown apparently has forgotten what got him elected originally and has fallen for the siren song of the Massachusetts liberal establishment, which will reliably abandon him next year on election day. As should everyone else.
There's no question that a line has been drawn in the sand. This is a spit in the face of all those conservatives who worked tirelessly for Brown when he was still 15 points behind Coakley two months before the election. So-called "conservatives" who still insist on voting for "the lesser of two evils" in November will get exactly what they deserve.
Brown has angered conservatives and Tea Party people across Massachusetts. But not surprisingly, since Brown's vote on DADT he has continued to be backed by Massachusetts RINOs. Barbara Anderson, head of Citizens for Limited Taxation (and "gay marriage" supporter) has continued to be a vocal cheerleader for Brown. Christen Varley, head of the Greater Boston Tea Party (also an apparent "gay rights" supporter who is frequently quoted in the Globe and Herald), recently donated $200 to Brown's re-election campaign, according to news reports.