More pressure needed on corporations funding national LGBT activist group -- after founder arrested for seducing boy. "Gala banquet" this Saturday.
Can you take five minutes to send four emails?
POSTED: November 21, 2014
This Saturday evening, Nov. 22, numerous major corporations are participating in a "gala fundraiser" in Boston for the radical LGBT group "Human Rights Campaign" (HRC). Companies such as Staples, CVS, Liberty Mutual Insurance, and Citizens Bank are donating up to $25,000.
What kind of a group is this? This week the founder of HRC– and current Board member – Terrence Bean, 68, was arrested for "third degree sodomy" of a 15-year-old boy, a felony.
As we've reported, HRC uses this money to fund the radical anti-family LGBT movement across America: To push homosexuality into elementary schools, help pass laws across the country to criminalize Christian belief in the workplace, fund the efforts to force "gay marriage" through the federal courts, viciously harass pro-family groups, and much more.
We are calling on everyone to take action NOW (see below). People across America are sick and tired of corporations that they buy from funding this vicious anti-family organization.
HRC's founder was also in the news last June. According to news reports, Bean installed a video camera in his own bedroom and recorded his sexual encounters with numerous men that he picked up and brought home.
Sadly, in the homosexual movement this kind of behavior is not unusual or even surprising. Homosexual icons such as Harvey Milk were well known for their sexual liaisons with young teenage boys and their indiscriminate numbers sexual partners.
PLEASE take five minutes and send 4 emails.
We are demanding that four of the biggest donors to this upcoming "gala fundraiser" NOT donate money and NOT be a part of this.
Email these four companies TODAY. It only takes a few minutes but it makes a big difference. If each of these companies get 1000 emails – or more – trust us, it will get their attention. And we won't stop there.
Email THESE four companies. Tell them NOT to be part of this:
Sample email text: I am outraged that your company is taking part in the Human Rights Campaign fundraiser in Boston on Saturday night. This pushes radical homosexual programs in elementary schools. They viciously attack pro-family individuals. On Thursday, the HRC founder was arrested for seducing a 15-year-old boy. Why are you funding this?
Note: If you want to call these companies -- which we also encourage -- you can get their phone numbers here.

What these corporations are paying for
Make no mistake: HRC is very serious about changing your family and all of America. But they couldn't do it without funding from corporate America. Here's just part of what that money pays for:
1. Fascist-like campaigns to harass and threaten individual pro-family leaders, their families, and their organizations
A disgusting campaign of hate targeting the individual leaders of pro-family groups that includes crudely drawn "wanted posters," and absurd lies about them. (See our report.) They also post information encouraging homosexual activists around the country to contact and harass them and their families, and if possible get them fired from their jobs.

This campaign has incited death threats using language that is so vile – including mentions of rape, excrement, and mutilating body organs – that they can't be quoted here. One pro-family activist targeted says he's afraid to leave his wife and young child alone in his house.
2. Funding to homosexualize children in the nation's public schools
A sophisticated program targeting elementary schools across the country -- to normalize homosexuality and transgenderism in the minds of children. This includes a reading list of "gay family" books for young children.
Organizing events in high schools across the country such as national "Coming Out Day" to persuade students to identify as homosexual, bisexual, or transgender.
"Training" sessions for teachers across the country to give them techniques to push homosexual and transgender issues in their K-12 classrooms.
3. Funding and grassroots roots lobbying for laws across the country to criminalize Christian belief and morality and push transgenderism into public places:
Lobbying efforts in cities like Houston, TX to pass transgender "bathroom bills" allow men to go into women's' restrooms and locker rooms.

Funding for lobbying efforts in states and towns across America like Coeur d'Alene, Idaho, (recently in the national news) for laws that force Christian ministers to "marry" same-sex couples or face fines and jail terms.
Funding of massive lobbying effort in Congress for national legislation that would criminalize businesses that have pro-family values regarding homosexuality and transgenderism.
Funding for "enforcement" of oppressive laws against Christian businesses by instigating expensive lawsuits against them if they don't comply.
Funding to overwhelm local citizens attempting to repeal oppressive laws that were pushed through in their towns.
4. Support for federal court cases around the country to overturn the popular votes of citizens on"gay marriage"
Conducting expensive public propaganda campaigns in the media leading up to the court hearings to sway the judges.

Helping the Obama administration select "gay-friendly" federal judges during the appointment process.

This is from HRC's website -- an example of what they are doing in
elementary schools across the country.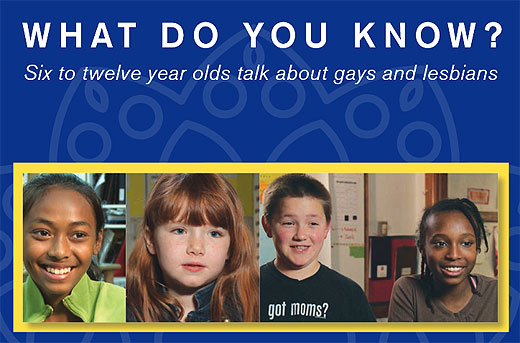 What are you going to do when your child comes home from school reading homosexual books? Are you going to be the next one who is sued -- for a huge amount -- for standing up for your beliefs at your own business? How do you feel watching federal judges force "gay marriage" in state after state as the voters watch helplessly? Well, you can do something. Send the 4 emails (above) TODAY!
Also: Sign our petition!