Firing of Dr. Church making big splash in conservative media. Fox News, Michael Savage, and more!
Story still blacked out by major Boston media, including "conservative" talk radio station
POSTED: January 8 2016
MassResistance's support for Dr. Paul Church, and our documentation of the outrageous ordeal he's been through, is paying off.


Headline on the Fox News website the day after Fox reporter called MassResistance.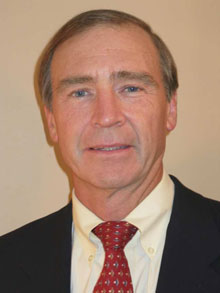 Dr. Church, a well-respected urologist, was expelled from the medical staff of Beth Israel Deaconess Medical Center (BIDMC), a major Harvard-affiliated hospital in Boston. His crime? He voiced concerns to his colleagues and hospital staff about the unhealthy nature of homosexual behavior.
Since we posted the news of Dr. Church losing his final appeal and his statement to the public, people across America are understanding more clearly than ever what this ultimately means for all of us. It was only a matter of time before the story took off.
On Dec. 30 World Magazine online and The College Fix ran articles on it. Over the next several days it was covered prominently in The Blaze, Christian News, Western Journalism, WND, The Janet Mefferd Show, and other national sites.
Then on Tuesday Jan. 6, the MassResistance office got a call from Fox News in New York: Could we help them with material on Dr. Paul Church -- and help arrange an interview with him? The next day the article was on the front page of the Fox News website. Later that day, national conservative radio host Michael Savage talked about it on his show.
Links to media coverage on the Dr. Church story:
Fox News, Michael Savage, and others.
Major Boston media still ignoring this story
Despite the growing coverage this is getting across the country, here in Boston the major media continues its blackout of the story. The Boston Globe, Boston Herald, Associated Press, and other media have acknowledged to us that they know about the incident. But they refuse to write about it. Even conservative WRKO talk show host Jeff Kuhner won't talk about it, despite many requests by listeners. We suspect that the LGBT movement's power in the Boston media is a factor. That's a sad commentary.
And there's more shocking news on the Dr. Church issue coming
This is unfortunately not the end of the Dr. Church saga in Boston. His livelihood is being attacked even further, and relentlessly, in ways that will outrage you. Plus, there are other shocking issues surrounding his harassment at BIDMC. MassResistance will have the exclusive reports coming up soon.
Incredibly courageous man
Dr. Paul Church is one of the most courageous and principled people we've ever encountered. He has put his career on the line because he feels that the truth needs to be told, and that ultimately peoples' lives are at stake. How many others in his prominent position would do that? We must all continue to support him!