Strong "culture war" bills filed in Mass. Legislature – Good and bad
Bills filed by MassResistance, LGBT lobby, Planned Parenthood, & others.
POSTED: April 17, 2015 UPDATED: August 23, 2015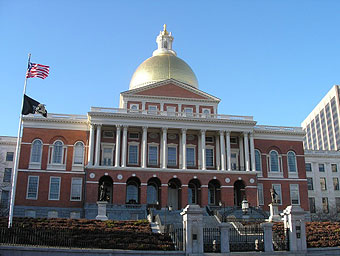 The Massachusetts State House often leads the country in radical legislation -- but also with pro-family people fighting back! This session some extremely good pro-family bills have been filed -- and also a number of terrible, destructive anti-family bills. As usual, Mass­Resistance is in the thick of the battle.
Below are bills to watch this session. What happens: Each bill has a public hearing in its original committee. At some later date (it could be months later) the committee decides to move it forward or not. If it moves forward it usually goes to at least one other committee first and then to the House or Senate floor. [NOTE: Some bills have been filed with identical language in both the House and Senate. Only one is acted upon - usually the House version.]
Major
pro-family

bills – filed by MassResistance
Other
pro-family

bills
Major
anti-family

bills – filed by LGBT lobby & Planned Parenthood

Last session these bills were stopped with the help of MassResistance!.But they are back with more lobbying force this year.
Other
anti-family

bills

These are very dangerous bills. But they are not the major ones being pushed by the anti-family lobby, so they might creep by under the radar.