A fearless activist passes from the scene
Richard Gregoire was an inspiration to us all. And he worked in a public school!
POSTED: Sept 25 2015
How many times have you heard a public school teacher quietly tell you something like, "I don't really agree with the terrible things being pushed at the kids. But I don't dare say anything, so I just lay low." We hear it more than we'd want to admit.
And it's not only teachers. People constantly tell us that they would do things "quietly behind the scenes" to support the pro-family cause but are afraid of doing anything (even on their personal time) that might cause them trouble at work.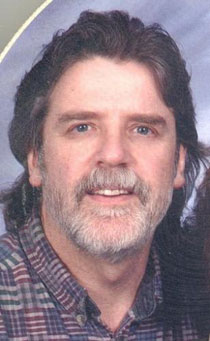 Richard Gregoire, who sadly passed away this month at age 59 after an illness, was different.
Rich Gregoire was a guidance counselor at an elementary school in Worcester. To put this in perspective, Massachusetts public schools are among the most aggressively radical in the country. And in Massachusetts, the big-city school systems – Boston, Worcester, and Springfield – are the most aggressive at pushing every radical agenda that the LGBT movement dreams up. And inside those school systems, the guidance counselors are often the vanguard of imposing and enforcing the agendas.
Such a situation would be a nightmare for most of us. But Rich took it on with no problems at all.
Rich was an interesting guy. If you casually chatted with him, he looked and talked like sort of an older hippie. He was very easygoing, wore colorful ties (when he wore ties) and at first glance seemed to fit right in with the smarmy left-wing political culture.
But in fact he was a rock solid conservative, and was not afraid to say so to anyone. He had Republican candidates' bumper stickers prominently on his car. He criticized socialism, abortion, and other left-wing sacred cows and publicly defended traditional American and religious values. He refused to buckle under to the radical agendas. He would stand up against the LGBT agenda at faculty meetings. When the school began to get involved with "transgender" issues, the principal heard from him. He was easy-going but unshakeable and unafraid.
But what is more shocking was the reaction he got. He was not harassed, but instead treated with a fair amount of respect. Even the most ardent leftists on the faculty were surprisingly courteous and civil to him.
Rich innately understood what few conservatives have figured out. Liberals are classic bullies. If you unflinchingly stand up to them and look them in the eye, they usually back down. But if you show any fear or uneasiness, or attempt to placate them by appearing "moderate," they go after you mercilessly. Rich was not an imposing or angry person at all, but nobody there picked on him because of his beliefs.
Rich openly battled his union, the ultra-leftist Massachusetts Teachers Association, over their promotion of radical agendas with his dues money. And he wasn't afraid to pick up the phone and call up anybody – a public official, a corporate office, whomever – if they were helping push these radical anti-family agendas on people. Rich was just amazing.
And he would do even more when he could. Back in 2008 when the American Psychological Association (APA) had its national conference in Boston, MassResistance got press passes to the entire event. Rich came with us and videoed a few key sessions for us.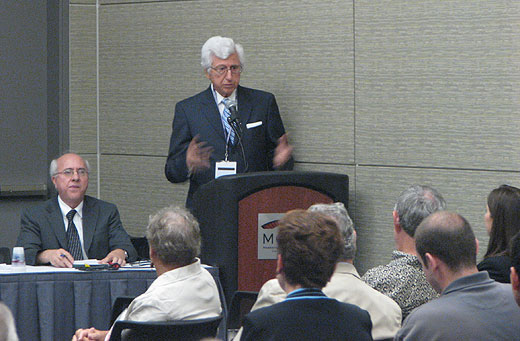 Rich did video and photography for MassResistance at the 2008 American Psychological Association national conference in Boston. The photo above is from a major session challenging the APA's pro-"gay" posturing. Standing is Dr. Nicholas Cummings, past president of the APA. Seated to his right is the late Dr. Dean Byrd, president of NARTH.
Rich was very enthusiastic about MassResistance, and was a monthly donor. A few months before he got sick, Rich talked to us about his desire to write a book about the "gay marriage" issue in Massachusetts. He had some fascinating insights and observations. We offered to help him with some of the research. Unfortunately, it never got started.
Rich was married for 30 years and had two sons and three grandchildren.
Richard Gregoire was a huge inspiration to all of us. He was genuine and likeable. The pro-family movement will miss him. RIP