MassResistance Texas chapter holds powerful citizen action conference to confront LGBT agenda in schools!
Gives pro-family people from across the state the tools they need.
April 7, 2017
The pro-family movement in Texas is taking off the gloves! On April 1, 2017, our MassResistance Texas chapter held its first citizen action conference at the Oak Meadow Baptist Church in Austin, the state capital.
The main goal was to educate and equip people to confront and stop the new, aggressive LGBT agenda being pushed in the Texas public schools, particularly in the lower grades. Another goal was to help push for passage of Bill SB6 in the Texas Legislature, which would protect restrooms from the radical transgender agenda.
It was a great success! People came from across Texas. Several "action networks" were forged. [Read the write-up on the MassResistance Texas website.]
A valuable packet of  "how-to" activist information was given to the attendees. Included were instructions on how to contact public officials, how to submit open records requests, how to navigate the formal complaint processes, how to get religious leaders involved, and much more.
A heavyweight lineup of speakers
But the real meat of the program was the lineup of speakers who came from as far away as Boston and Chicago. They thoroughly educated the attendees about what's really happening behind the scenes – and why! Several people told us they'd never been to anything like this before!
Here's a synopsis of the presentations. We've posted the videos here.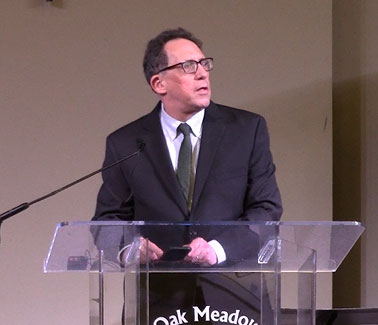 1. Brian Camenker of MassResistance was the emcee of the event. He opened the event by talking about America's early fight against tyranny and how it relates to today, and the ways we must confront the powerful, well-funded radical groups that are subverting our lives taking away our freedoms. We have the Truth – and we need to use it!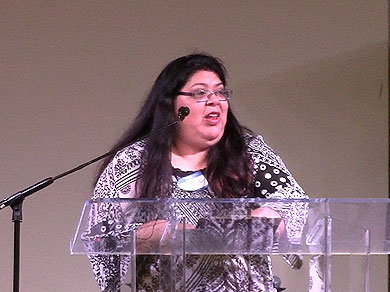 2. Caryl Ayala, a recently retired Texas elementary school teacher, talked about how the LGBT movement has been infiltrating the pre-K and elementary education system in schools without parents or voters knowing. She explained how she was forced to endure hours of training to be an "LGBT-affirming teacher" – and how there implicit threats against teachers who objected in any way. Teachers are even told not to refer to students as boys and girls – in pre-K!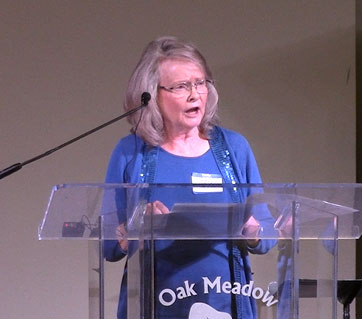 3. Sharon Armke was taking courses to get her principal's certificate at Texas State University. She delivered a passionate speech about how she was not allowed to complete the internship necessary for certification because she refused to agree with the LGBT agenda. When she protested this decision to the administration, they simply told her, "No one said life was fair." She had spent over $20,000 for the program but cannot be hired as a principal.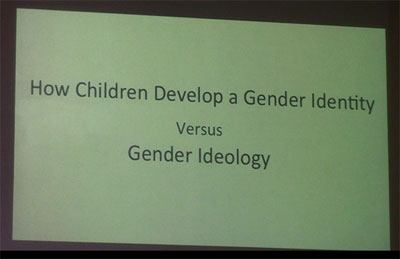 4. Dr. Michelle Cretella, the president of the American College of Pediatricians, spoke via Skype. She delivered an excellent lecture about the natural development of children's sexual identities, which is vastly different than the destructive propaganda about children from the LGBT movement and the pro-LGBT "medical" community. In particular, it is unethical to inflict the risk of sterility with hormone blockers and other radical measures on young children, as is being done in "gender clinics" in hospitals across America.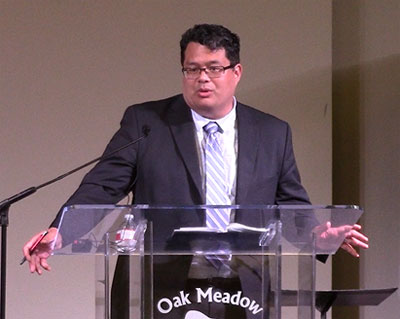 5. Dr. Robert Oscar Lopez, humanities professor at the Southern Baptist Theological Seminary and leader of MassResistance Texas, talked about the real-life impact of the radical LGBT curriculum on educational institutions. He described five areas of academic work that it severely subverts – research, teaching, service, administration, and credentialing. For example, research becomes heavily doctored and politicized. Teachers can be routinely accused of discrimination and harassment – and retaliated against – if they do not show enthusiastic support for LGBT claims based on bad research. Ultimately, the entire educational system becomes warped. Parents need to fight back early on, he says.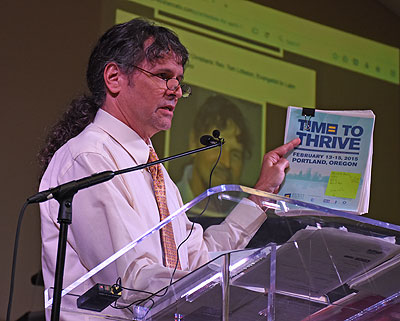 6. Rev. Tom Littleton is a Southern Baptist pastor from Alabama who spent years in ministry outreach to homosexuals. Along the way, he got to know a lot about the LGBT movement and how little it did to help actual homosexuals. Instead, in Alabama the movement is currently fixated on infiltrating and subverting conservative Christian churches across Alabama, Mississippi, and Arkansas. One current $8 million grant from the LGBT group Human Rights Campaign is targeting Baptist churches in those states. One tactic they use is to send "transgender" youth or "gay" couples into churches to use sophisticated psychological techniques to intimidate the congregations into accepting homosexuality. It is becoming frighteningly successful, and must be confronted.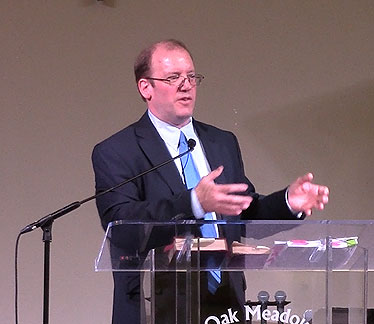 7. Peter LaBarbera, founder of Americans for Truth about Homosexuality and a contributor to LifeSiteNews, gave a shocking overview of the way America's major corporations completely support, fund, and participate in the radical LGBT agenda. The Human Rights Campaign creates a ghastly 100-point "equality index" – which they ratchet up every year – and hundreds of corporations strive to keep their top "100-point" rating on it. A top score requires full transgender surgery benefits and a ban on donating money to any group or religious institution that does not fully accept homosexuality and transgenderism as normal.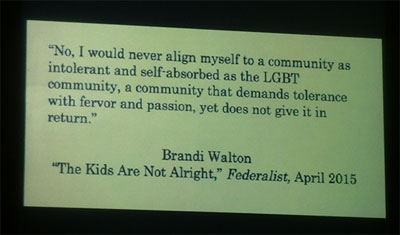 8. Video of "Children of Gays." Produced by Dr. Lopez (who grew up with "gay" parents), this video helps people understand that to most children raised in such homes, the depictions of same-sex parenting in pro-LGBT curriculum materials are one-sided and insultingly false. These kids feel "erased" rather than affirmed, because the whole school is romanticizing an image of "gay" parenting that ignores their pains and makes it impossible for them to come forward with their struggles.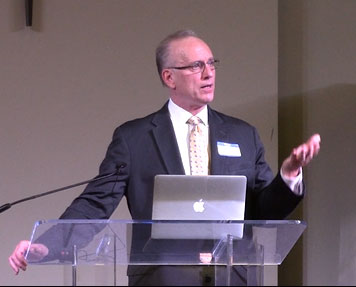 9. David Pickup is a licensed therapist who deals with clients who struggle with gender identity or sexual orientation issues. David talked about the well-documented role of childhood issues, trauma, and early sexual abuse in an overwhelming number of such cases. He also talked about the dangerous practice of schools counseling youths to "come out" as gay when they desperately need legitimate healing therapy. Moreover, the LGBT movement is undertaking a national campaign seeking to criminalize any counseling for children that is not "gay-affirming". This is much worse for these confused children than doing nothing at all.
At the conference, all the presentations were simultaneously translated into Spanish for the Hispanic audience that came.
Filling a pro-family action need, and moving forward!
This citizen action conference really filled a need. Pro-family people everywhere want to fight back against the medical atrocities being perpetrated on their children, and against the radical agendas being forced on them and their families. But they don't know what to do, or even the background of where it came from and how it got here.
This conference didn't just present material and end there. MassResistance Texas activists will be following up with the attendees in their various school districts and legislative districts to coach them, and help them to actually do what is necessary in their locales! 
And there's more to come: MassResistance Texas Chapter Leader Dr. Robert Oscar Lopez is already planning similar action conferences across Texas, starting in Ft. Worth later this year!