This is the Massachusetts marriage license!!
POSTED: Oct. 10, 2006
Can you believe it?
Want to see more? Click here to download/view (four pages) marriage license and other associated government paperwork, all changed for same-sex "marriages". (Adobe Acrobat format.)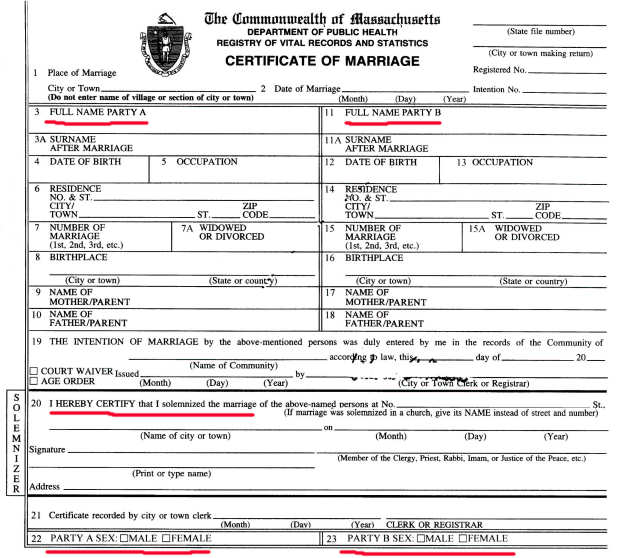 Note the following:
1. "Husband" and "Wife" has been replaced by "Party A" and "Party B".
2. Justices of the Peace are required to "solemnize" these marriages or be fired, as ordered by Gov. Mitt Romney on April 25, 2004. "We're just following the law," said the Governor.
3. Male/Female checkoffs for both Party A and Party B now on marriage license.
None of this was required by any law passed by the Legislature, or even ordered by the court. The Governor did this on his own, in cooperation with the ruling: "We're just following the law."