Still no word from hospital on result of Dr. Church's appeal hearing, two weeks after deadline.
POSTED: Sept 4 2015
Dr. Paul Church has not been informed of the result of his appeal hearing, even though the deadline for making the decision was two weeks ago. During the last month MassResistance has protested outside of the hospital and leafletted extensively.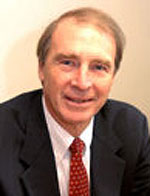 As we've extensively reported, Dr. Paul Church was expelled from the medical staff of Beth Israel Deaconess Medical Center (BIDMC) in Boston because he voiced concerns to his colleagues about the unhealthy nature of homosexual behavior and objected to the hospital's aggressive promotion of "gay pride" activities. He asked for an appeal hearing.
The special panel of BIDMC physicians and staff held its appeal hearing on July 29 and 30. According to the hospital bylaws, within 20 days of the hearing the hearing panel must submit a written report of their recommendations to the hospital president, Dr. Kevin Tabb. The president must mail a copy to Dr. Church by certified mail.
However, there is no deadline for the president to mail the copy to Dr. Church. For some reason, Dr. Tabb would appear to be sitting on it. There's a fair amount of speculation about this. Previously when Dr. Church was tried before a "hearing panel" on this issue, he was notified immediately. Was Tabb simply on vacation? Or is he concerned about what the panel recommended? Or ... Does the growing publicity around this issue make them skittish about the new merger talks between BIDMC and Lahey Clinic (imagine if Lahey Clinic got leafletted)?
We'll let you know what happens.