Hospital appeal panel pronounces Dr. Church "guilty." Expelled from major Boston hospital for telling the truth about LGBT behavior. More yet to come.
Chilling implications for society.
POSTED: Sept 12, 2015
A special appeal panel at Beth Israel Deaconess Medical Center (BIDMC) in Boston has upheld the hospital administration's earlier claim that a physician's statements to colleagues and staff about the dangers of homosexuality constitute "discrimination," "harassment," and "unprofessional conduct," and that Bible verses regarding homosexuality are similarly "offensive" and discriminatory.
Dr. Paul Church has been a urologist on the BIDMC staff for nearly 30 years and is a member of the Harvard Medical School faculty. He has done research on diagnosing prostate and bladder cancer. He has also spoken on the subject of high-risk sexual behaviors.
In recent years he voiced concerns to colleagues about the hospital's aggressive promotion of LGBT events and activities. That angered the hospital administration.
Expelled from staff for bringing up uncomfortable medical facts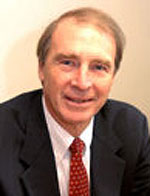 Recently, Dr. Church was expelled from the staff of BIDMC after he posted medical concerns about the dangerous practices of homosexual behavior, also two Bible verses, on the hospital's internal Internet portal.
The hospital did not dispute the truth of Dr. Church's statements, nor claim that he ever discussed these matters with patients. But they stated that his concerns constitute "discrimination," "harassment," and "unprofessional conduct" and may not be discussed.
Appeal denied
Dr. Church requested an internal appeal of his expulsion, as the hospital bylaws allow. On July 29th and 30th, an appeal hearing was held before a special medical panel. On Sept. 9, Dr. Church was notified that the panel voted to uphold the hospital's earlier decision. The panel also prepared a report explaining its decision, but the report is considered "confidential" according to hospital by-laws and has not been made available.
What this means for all of us
A frightening thing is happening in America's medical community. Public health is under assault by the pro-homosexual movement. In a manner that can almost be considered demonic, medical truth that could affect millions of people is being censored by "educated" doctors obsessed with the lies of political correctness. It brings to mind the mentality of medical people who continue to defend Planned Parenthood after the unspeakable horrors that have been revealed. As always, along with this mindset goes a near-pathological hatred of Judeo-Christian religious belief. Good people must stand up to this.
There's also a certain Kafkaesque nature to this. The hospital is using the serious expulsion procedure against Dr. church that's normally used against physicians who abuse patients or commit some kind of malpractice. Its case is built on a strange dictum that nothing can be posted internally that "could offend" any staff member. But at that same time, the hospital continued to email Dr. Church their pro-LGBT material, even after he asked to be taken off the list, which he (and others) said they found to be offensive. The hospital sees no contradiction at all. This is the brave new world we are entering.
| | |
| --- | --- |
| | Part of the BIDMC expanse in Boston. |
What's next?
The expulsion must be voted on by the hospital's Board of Directors, which would likely uphold it, but could also modify or reject it.
However, according to the by-laws, Dr. Church can first ask the Board to conduct an "appellate review" of the hearing panel's recommendation. There is a separate process for that. However, Dr. Church must show that the panel acted improperly, arbitrarily, with prejudice, or with disregard for the evidence presented. Dr. Church has indicated that he can show that, and that he will seek such a review in the next week.
Did MassResistance's leafletting of the hospital help?
We think it was very important. On various occasions over the past month, MassResistance activists have protested and heavily leafletted at BIDMC. Almost no one knew about Dr. Church's expulsion, and lots of people were quite shocked and upset. From other information we received, we are confident that the hospital management received considerable negative feedback about this. But in this case, their continuing obsession with cooperating with the LGBT movement and their internalized disdain for traditional religious values may have been too much to overcome – for now.
Continued news blackout in Boston
This is a textbook case of why the mainstream media should not be trusted.
In Boston, the mainstream media has continued its blackout of the Dr. Church issue. In general, the Boston media reports on anything controversial. But we suspect that the issue of the dangers of homosexual behavior is something they don't want to discuss in any unbiased manner – and they simply believe that any discussion of it is "homophobic" and not worth reporting. For example, The Boston Business Journal, a relatively small publication, actually did report on it, but depicted Dr. Church as posting "anti-gay comments."
The Boston Globe, Boston Herald, and the Boston office of the Associated Press all acknowledged receiving information about the Dr. Church issue, and all have declined to write about it, despite multiple calls. Nor have any Boston TV stations picked it up.
Probably most disappointing is that Boston's "conservative" radio talk show host, Jeff Kuhner of WRKO 680 AM, has refused to bring it up it on his show, despite numerous requests. Given the wide range of conservative topics he brings up on his show, this is very unsettling.
The national mainstream media has also stayed away from the story. Fox News, Wall Street Journal, New York Times, Washington Post, USA Today and even the Blaze received material but declined to act on it.
Being reported around the world by pro-family news sources
It's been left to the national pro-family conservative press to carry the ball on this. WorldNetDaily, LifeSiteNews, The New American, American Family Association,, American Family Radio, and many websites and blogs have faithfully covered this, including the Association of American Physicians.
And around the world, we're finding a surprising amount of interest, from Hong Kong to Britain and beyond.
Continuing the fight
We see this as a much larger outrage that will have national implications if allowed to go on unabated. We are not letting up on our fight to support Dr. Church, one of the most courageous people in America right now, in his stand against what is truly the culture of death.
Please sign the petition in his support, if haven't already. And if you can join us in the local struggle in the Boston area, please let us know. We will have further action coming very soon!