Here's what the CLAW (Cleveland Leather Annual Weekend) BDSM event is all about
This is the next frontier of the LGBT movement
March 13, 2019
CAUTION: The material we link to below is extremely disturbing and graphic.
This is just a sample of the BDSM world - coming to a hotel near you.
Some CLAW website pages:
Caution: List of classes at 2019 CLAW 2019
Caution: Equipment rental (torture devices)
Caution: CLAW's Past Yearbooks
Caution: CLAW's 2019 Facebook & photos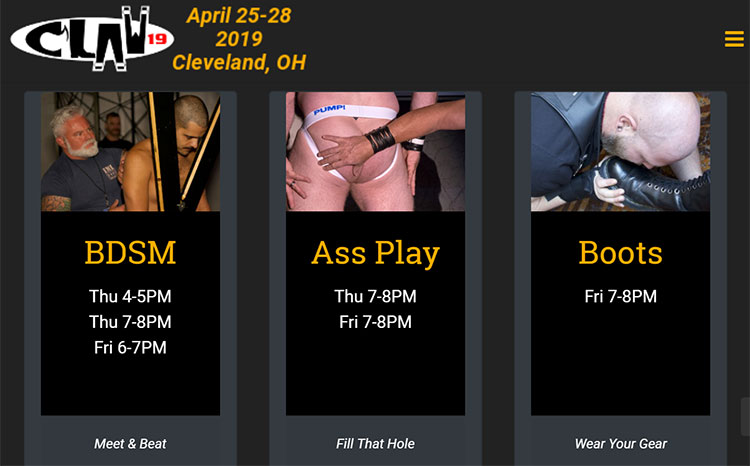 Caution: XXX-rated background reading:
Summary of BDSM Lecture on Humiliation at CLAW 2018 (by Amy Contrada, January 2019)
Slides from BDSM Lecture on Humiliation - by Richard A. Sprott, PhD, U.C. Berkeley faculty (BDSM practitioner admits dangers)
Other background reading:
"BDSM" the next LGBT push on society. Depraved, dangerous behaviors are now taking place at major hotels across America (MassResistance, May 2018)
The Problem with Non-Discrimination Laws  (Amy Contrada, American Thinker, May 2018)
Video discussion of CLAW 2018 with Peter LaBarbera and Coach Dave Daubenmire (Americans for Truth about Homosexuality, April 2018)
Homosexual Deviant-Sex Leather Event in Cleveland – CLAW – Raises Funds for LGBTQ Education Group GLSEN (Americans for Truth about Homosexuality, April 2018)
S&M 'charity's' convention a public health risk (Linda Harvey, WND, 2016)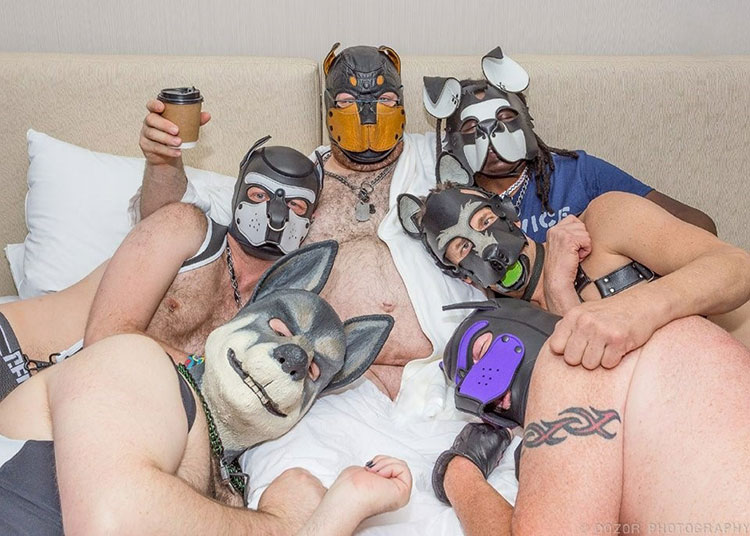 servicing their master.
Please help us continue to do our uncompromising work!
Your support will make the difference!