Latest News - Oct 26
The book the pro-family movement has been waiting for.
Covers virtually every aspect of a subject ignored in today's popular culture. Over 500 pages and 1800 endnotes with links to sources.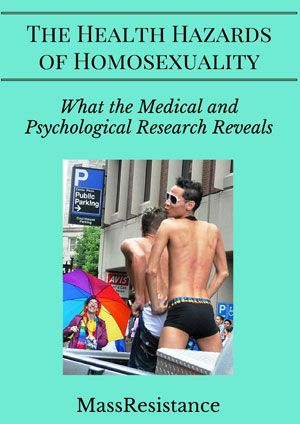 This topic is difficult to take but necessary to understand.
The powerful conference on the truth about the LGBT movement, is taking place this weekend, Oct. 28 & 29 in Houston! Watch it all from home (or work)!
It's failed to pass numerous times in the National Parliament. But another fight is on the horizon.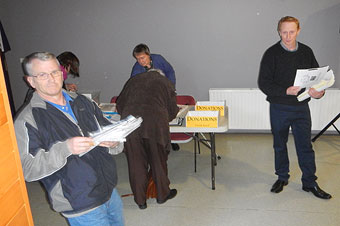 Passing out MassResistance booklet "What same-sex 'marriage' did to Massachusetts" at pro-family meeting in Australia last week.
Stand4Truth conference in Houston Oct. 28, 29. Countering the lies, misinformation, and propaganda. Top pro-family speakers from across America.


This conference is boldly defying the threats, fear, and intimidation from the LGBT movement.
But Missouri MassResistance parents weren't intimidated and and fought right back. But is this coming to your school?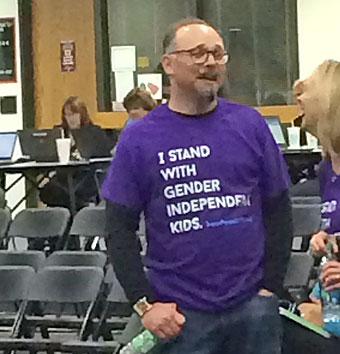 At school board meeting: Here's what parents are up against.
Confronting the international LGBT movement out to undermine the region's culture. First chapter outside the US!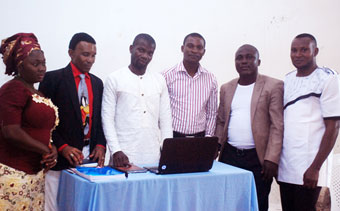 The core planning group of Nigeria MassResistance. They have big plans!
UPDATE: California Governor Jerry Brown signed Bill SB 1146 into law late Friday afternoon, just hours before the legal deadline. He also signed two terrible other anti-family bills that had been passed by the legislature. Full report coming up.
Making sure they know that a "Yes" vote was unacceptable. Governor has two more days to sign (or veto) SB 1146.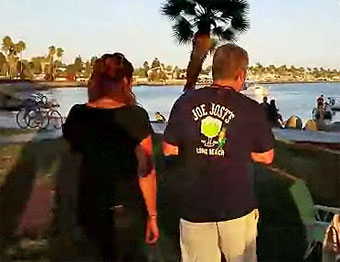 CA Assemblyman Patrick O'Donnell (right) and aide run away from constituents asking him about his vote on SB 1146. See video!
Demand end to "gay marriage," gay couples' adoption of children, and transgender agenda in schools.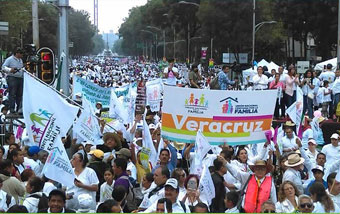 Mexican pro-family citizens are fearless -- unlike here in US.
Confronting Mexican president's effort to impose 'gay marriage' nationwide. Over a million turn out in 122 cities & towns. Another rally planned for Sept. 24.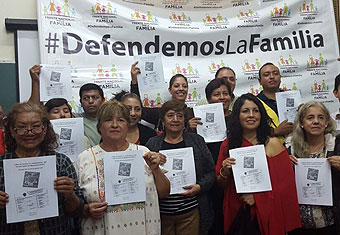 Pro-family activists in Mexico holding up copies of the Spanish version of MassResistance booklet on 'gay marriage'
Phyllis Schlafly, who passed away this week at age 92, created the modern pro-family movement and was its greatest activist. Her book changed the Republican party. But most pro-family conservatives today don't know much about her!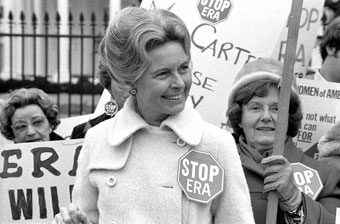 Outside of the White House during the Carter administration.
Demanding answers, not silence. Parents around the country: You can learn from this group!

Keeping up the pressure. Parents signing Freedom of Information Act paperwork and letters to their School Board members, before going off to Board members houses!
Our latest chapter! Radical sexuality being pushed on young children by politicians. An incredible group of parents who aren't backing down.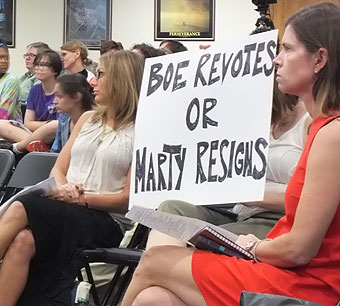 Keeping up the pressure. Parents at Aug. 3 School Board meeting making their demands pretty clear.