Ted Hickman's newspaper / blog post that shook the LGBT machine!
Published in the Dixon, CA, Independent Voice on July 29, 2018, and on Ted Hickman's personal blog
August 20, 2018
Ted Hickman's modest July 29 newspaper column was never posted online, so we are including the photo of it that has been going around the Internet. Below it we have posted the relevant sections of his blog, which are not easily linked.
The newspaper column: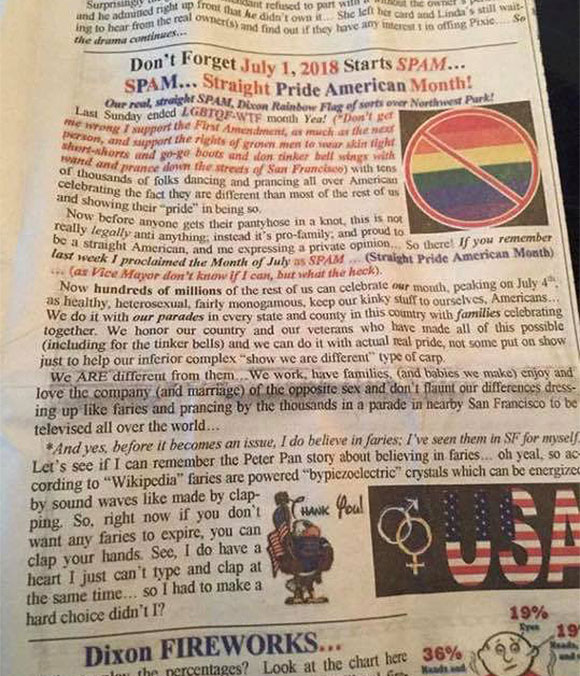 From the blog: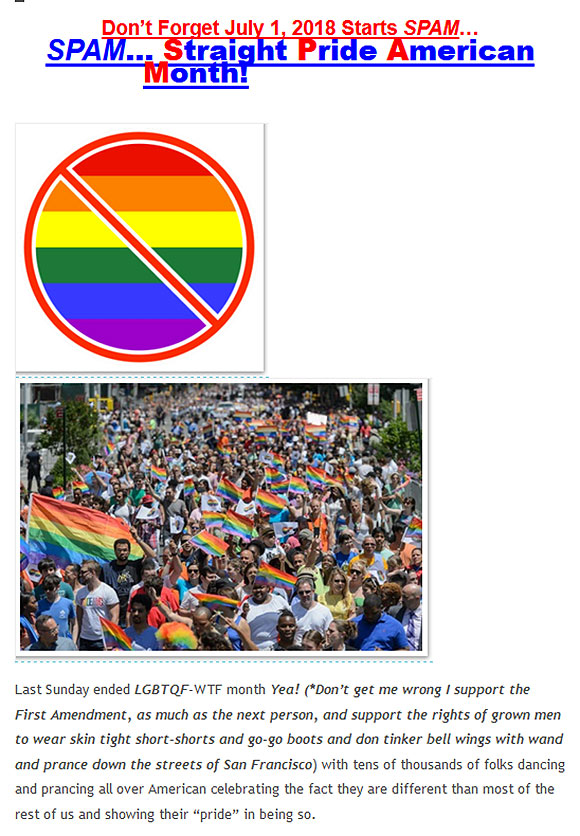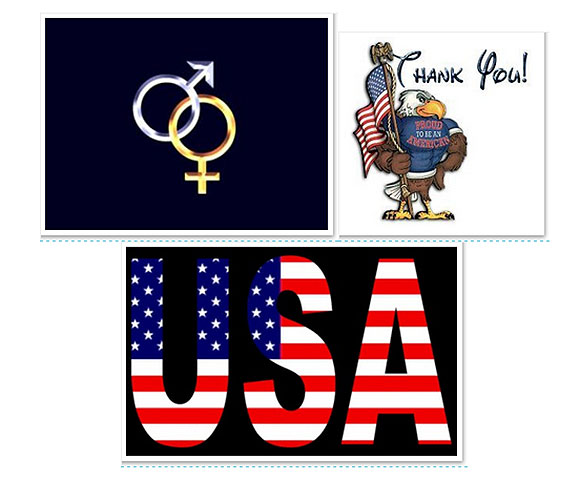 Please help us continue to do our uncompromising work!
Our successes depend on people like you.
Your support will make the difference!