Here's what you need to know about HR5 – the so-called "Equality Act"
Now in the US House of Representatives
Updated: May 6, 2019
What it is and who is supporting it:
Official Summary of the Equality Act
Full Text of HR5 – The Equality Act - Read the bill for yourself.
240 co-sponsors of HR5 – including several Republicans!
Over 150 major US corporations supporting the Equality Act
Status: Hearings on the bill were in March. On May 1, passed House Judiciary Committee. Still needs to go through these House committees: Education and Labor, Financial Services, Oversight and Reform, and Administration. However, this could happen within a few weeks.
How the "Equality Act" will affect you:
A Pediatrician Explains How 'Dangerous' Equality Act Would Force Doctors to 'Do Harm, Daily Signal
Would the 'Equality Act' Outlaw Christianity?, John Zmirak, The Stream
HR5 is a Dangerous Attack on Religious Freedom and Free Speech, Liberty Counsel
Truth Revealed About "Equality Act", Liberty Counsel
Mixing Business with Pressure (How the US Chamber of Commerce has endorsed the Equality Act!), Family Research Council
It's not the Equality Act, It's the Pedophile Protection Act, Bryan Fischer, Renew America
Look to States for Preview of Havoc the 'Equality Act' Would Wreak, Monica Burke, Daily Signal
Nancy Pelosi's "Equality Act" Would Be Disastrous. Here Are 5 Likely Victim Groups, Monica Burke, Daily Signal
Why The So-Called Equality Act Is A Bait-and-Switch Power Grab, Stella Morabito, The Federalist
The Orwellian Dangers of the "Equality Act", Alfred Kentigern Siewers, Public Discourse
The So-Called Equality Act: Making Some Americans More Equal than Others, Nancy Pearcey, American Thinker
Democrats Introduce Equality Act to Cement Gender Ideology into Federal Law, Dr. Susan Berry, Breitbart
U.S. Bishops Denounce "Equality Act" in Letter to Congress, Thomas D. Williams, PhD, Breitbart
Washington Post Op-Ed: Transgender "Equality Act" Threatens Women's Sports, Neil Munro, Breitbart
Making "gender identity" a protected characteristic under federal law would erase the protected category of sex, Women's Liberation Front and Concerned Women for America - Even a radical feminist group is against this bill!
Video
Preferred Pronouns or Prison, PragerU, Shocking video about what will be happening – compelled speech & thought control: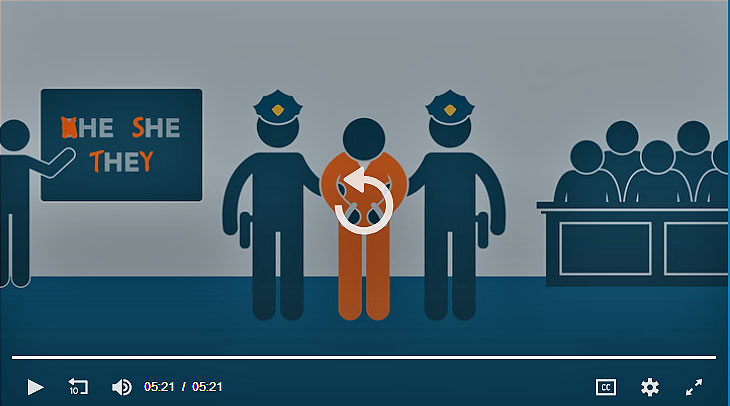 Please help us continue to do our uncompromising work!
Our successes depend on people like you.
Your support will make the difference!