Outraged parents, citizens, children, and even an elected official blast City Council for Drag Queen Story Hour – Powerful testimonies!
San Diego MassResistance confronts politicians who refuse to follow wishes of community
Parents are no longer afraid of LGBT intimidation.
Part 1 of 2
October 12, 2019
On September 10, 2019, San Diego MassResistance brought together outraged parents, citizens, pastors, and others to confront the Chula Vista City Council. They were irate over the Council's refusal to cancel the "Drag Queen Story Hour" which took place in the city's public library earlier that day – and the possibility of more such events happening.

That afternoon (as we've already reported) MassResistance parents and local citizens had protested outside the library during the Drag Queen Story Hour. They were met by a mob of LGBT counter protesters with vulgar anti-Christian signs.
As in many places in California, people in Chula Vista generally had been afraid to speak publicly against anything the LGBT movement did, no matter how destructive to the community. MassResistance has definitely changed that!
In response, Council Member Steve Padilla – who is openly "gay" – has resorted to calling the parents (and MassResistance activists) haters, anti-immigrant, and white supremacists. Padilla – and also the mayor – were instead supporting the vicious anti-Christian LGBT activists who promote and defend that event. But rather than intimidating pro-family people, the name-calling has served to anger them immensely.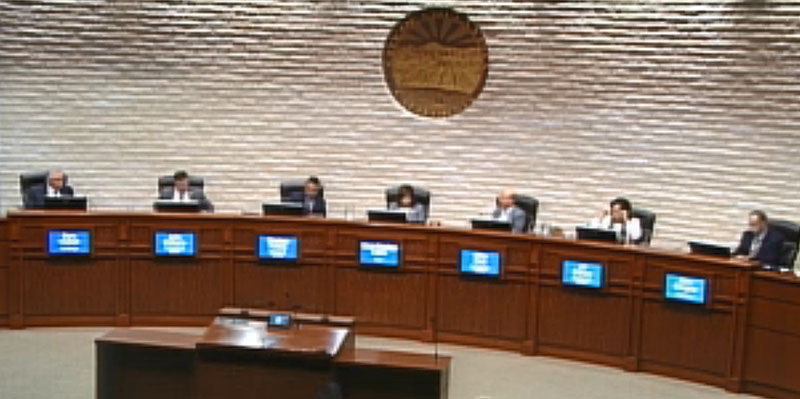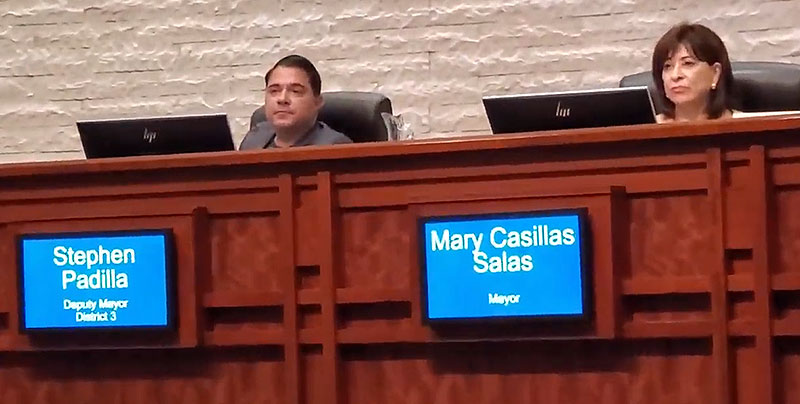 Parents unload their outrage at the City Council meeting
Many people in the Council chambers that evening were waving signs denouncing Council member Padilla and his bigoted attacks on them.  Several came wearing MassResistance T-shirts to make the point!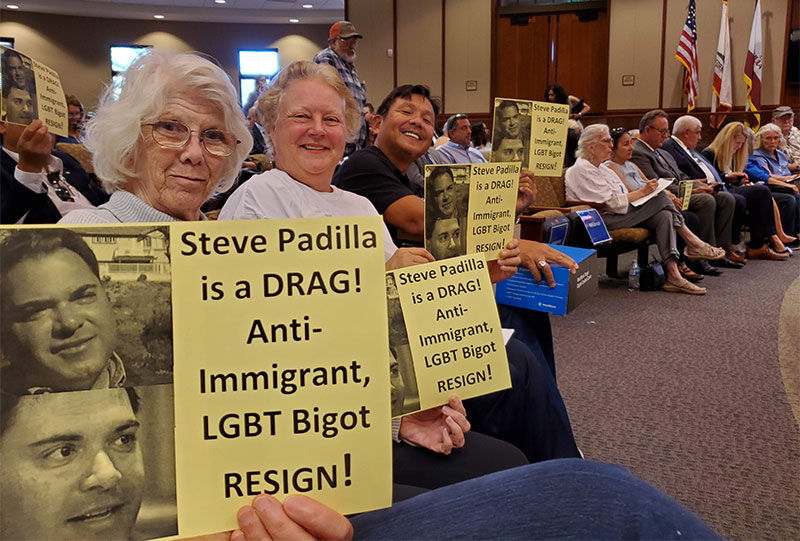 During public comment, at least 30 people, mostly from Chula Vista, spoke out against the Drag Queen Story Hour program. A number of them mentioned the sex offenders discovered by MassResistance in the Houston program, as well as the Drag Queen in Austin who was exposed as a male prostitute.
Here is just a sample of the testimony (see video above):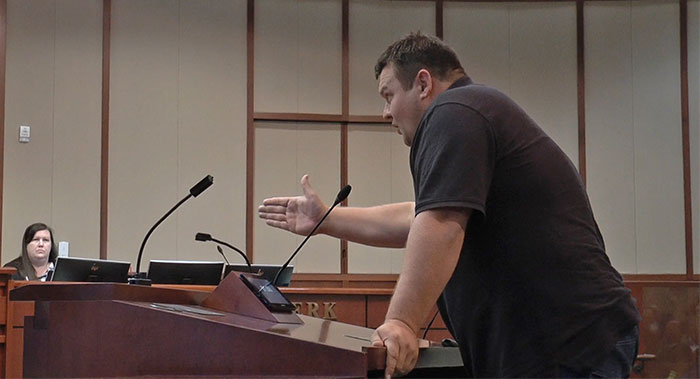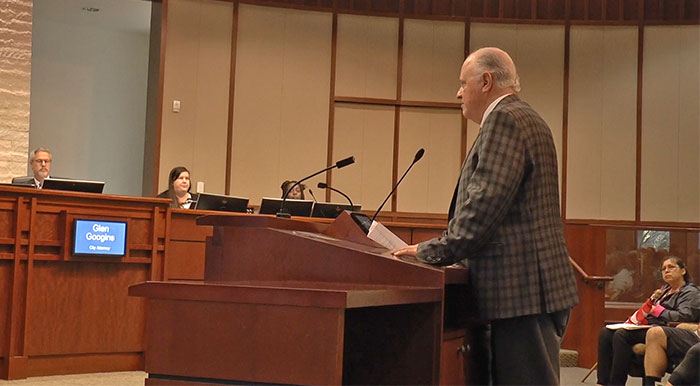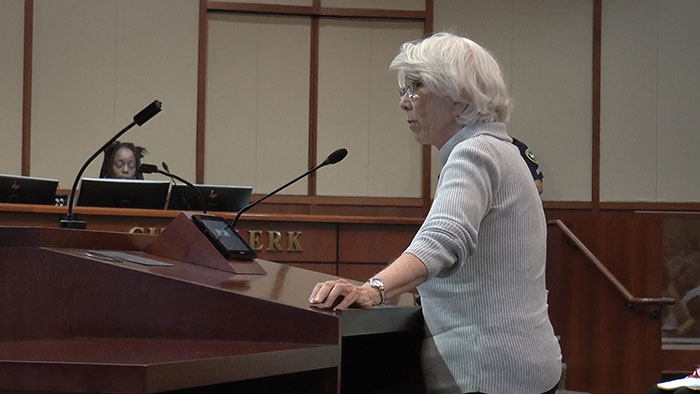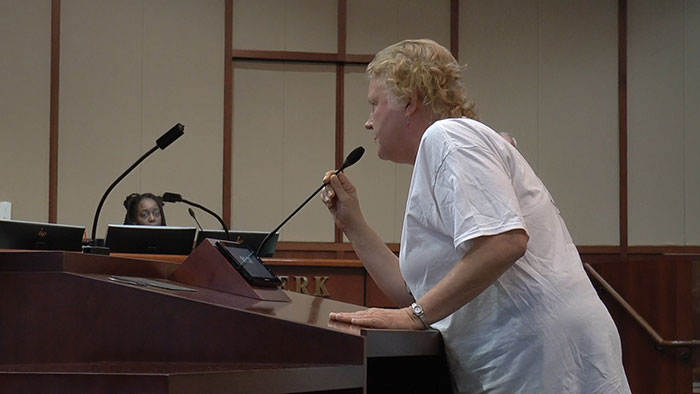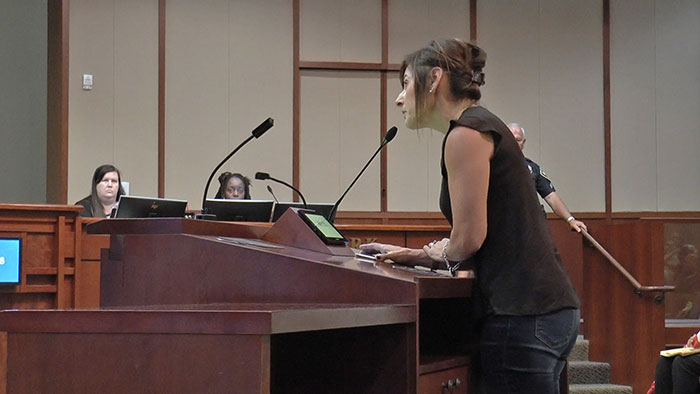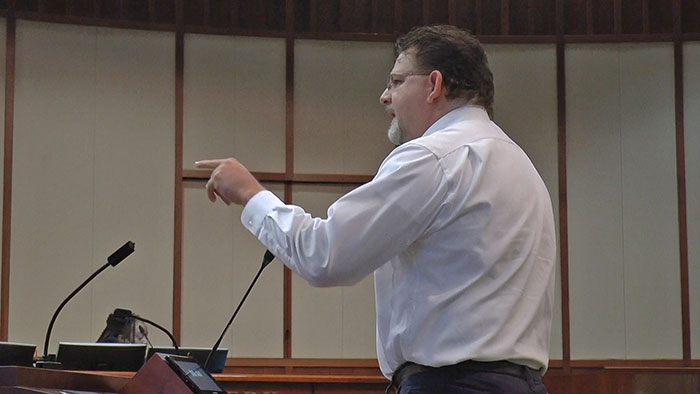 At one point during the public testimony the Mayor arrogantly blurted out to the crowd, "I stand by Steve Padilla's side. So you're missing a picture on that sign right there. OK." That only inflamed people more. The very next speaker excoriated the Mayor for those comments. (See video above.) It shows how far out-of-touch these politicians are with regular people.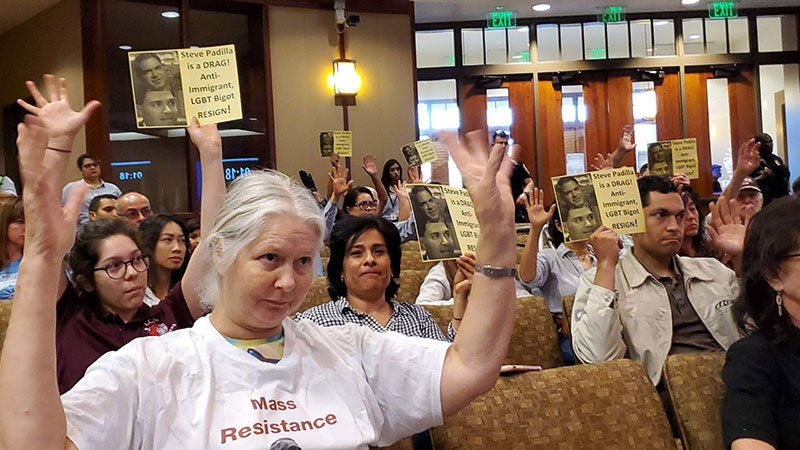 Pro-family people overwhelm LGBT supporters at meeting
A small number of LGBT supporters also attended the City Council meeting, but – to their shock – their comments were met with derision and boos from members of the audience. Many of them who had signed up to testify decided not to. To anyone watching or attending the City Council meeting that night, Drag Queen Story Hour was clearly an unpopular event which should have never been brought into the library and should be cancelled for good. More important, the diverse team of pro-family activists did not compromise in their opposition to the LGBT agenda, and they made it clear in their testimony that LGBT behaviors themselves are corrupt and inappropriate, not just the Drag Queen Story Hour program itself.
Harassment by the police
It was no secret in Chula Vista that San Diego MassResistance parents would be at the City Council meeting that evening and likely bringing in signs. Before the meeting started, one of the police officers approached Arthur Schaper and told him he could not bring the anti-Padilla signs into the Council chamber.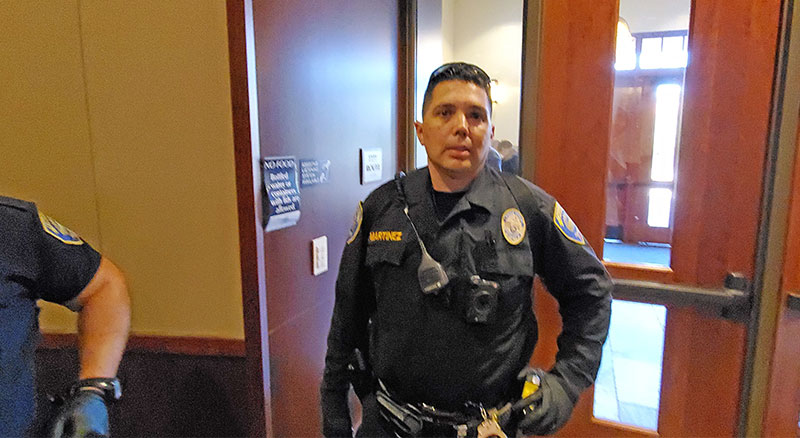 But Arthur refused to back down. He cited California's open meeting laws that specifically allow signs in public meetings. The officer insisted on searching Arthur's belongings, but ultimately realized he could not prevent him from bringing signs in and passing them out. Unfortunately, most people aren't aware of these laws, and unscrupulous city governments take advantage of that. MassResistance educates parents about these things!
Public library lit up in "rainbow" lighting
The Chula Vista main public library branch is across the street from the City Council chambers. Apparently, the city went to even greater lengths to intimidate the pro-family people who came that night. As people left the City Council meeting that night, they saw that their public library was lit up in "rainbow" lighting.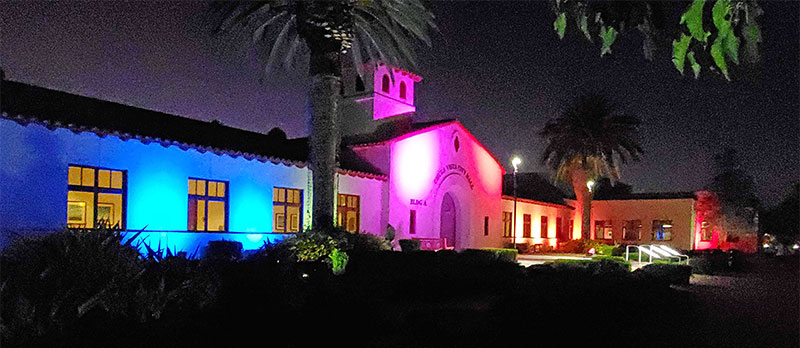 But instead of feeling unnerved, our folks chuckled at the city's lame attempt to show its power over them. If anything, it gave our side more resolve to fight back!
More fireworks to come in Part 2!
Unlike the Left, pro-family people too often show up to complain, then give up. That doesn't accomplish much.
During this meeting the City Council refused to address the Drag Queen issue at all. So on October 1 and October 8 the San Diego MassResistance parents came back with even stronger testimony! At one point the City Councilors turned and rebuked the parents and crowed about their support for "diversity" over "hate." That really brought out the anger from parents. We'll cover that in our next post, Part 2.
Moving forward
Many local residents have told MassResistance they are grateful for the work we've done there, and lots of them are volunteering to help!
San Diego MassResistance is committed to keeping up the pressure on the Chula Vista City Council, staff, and the local libraries. They will be informing the public about this horrible program and the politicians' support of it. They will also be working on exposing the money and power behind the LGBT push in Chula Vista and the greater San Diego region. We will keep you posted on their efforts in the coming months.
Please help us continue to do our uncompromising work!
Our successes depend on people like you.
Your support will make the difference!