Welcome to the counter-revolution!
Being honest about what is really going on in the "culture war"

August 6, 2019
Occasionally people ask, "How is MassResistance different and why should I support the organization?"
The answer is that MassResistance exists because of a terrible situation that's only getting worse. We are here to turn it around.
For over twenty years, the LGBT movement has had one overriding obsession: your children.
First it was the high schools. Starting in the 1990s, they began putting in "gay clubs" in high schools across the country, followed by "Gay and Lesbian Awareness" assemblies, "Coming Out" days, and "Day of Silence" events. Later came "Safe Spaces," "gender identity," and more graphic introductions to anal and oral sex.
Then it was the middle schools. After a few years, the "gay clubs" appeared in middle schools, followed by LGBT assemblies, "gay" library books (depicting homosexual relationships by teenagers), and later, most of what the high schools had pioneered.
Then it was the elementary schools. In the past decade, teachers began reading books to elementary school children, including kindergarteners, about having "two dads" or "two moms." More recently, the "Welcoming Schools" programs began the push to normalize cross-dressing and transgenderism in the early grades.
Now it's the pre-schoolers. "Drag Queen Story Hour" programs being held in public libraries across the country for pre-school children as young as 2 and 3 years old. Using homosexual men dressed as freaky, garish women, their admitted goal is to "give kids glamorous, positive, and unabashedly queer role models" and to encourage young children to "defy rigid gender restrictions."
This isn't simply a disagreement about education. This is a war. These radical forces are advancing every year. But who is there to stop them? How can they be stopped?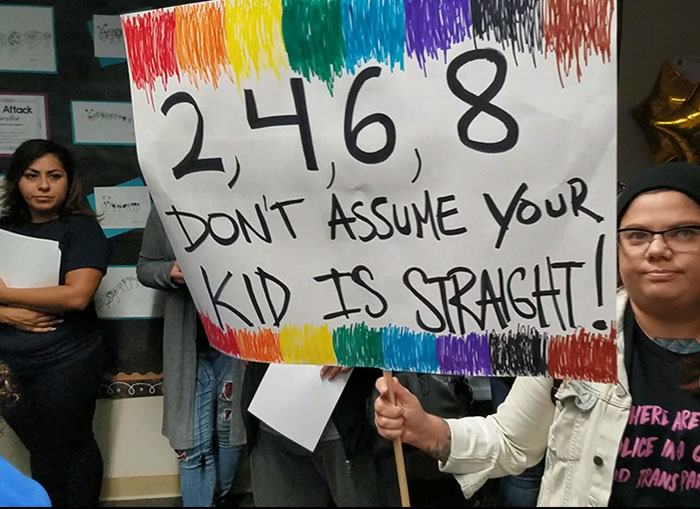 There are a lot of organizations that have reported on these outrages, have provided research, and have held conferences. Many groups have complained to school boards and other officials. Others have prayed about it. As with the "loyal opposition" in a parliament, rational debate points have been developed. That is sadly not enough. We need formidable direct action.
MassResistance is the only international organization that equips parents to be in the streets and in the faces of local officials and politicians – confronting the evil we are witnessing and demanding it be stopped. We are not polite and we are not "moderate." Our approach attracts venom from the Left and disdain from establishment conservatives. But it works.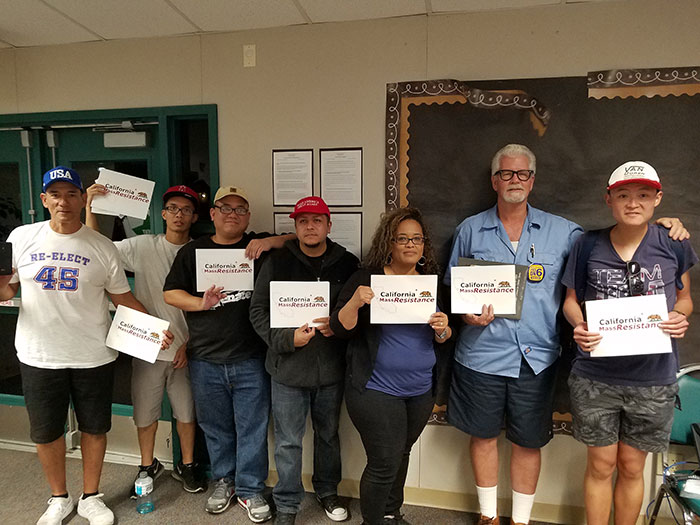 Over the years MassResistance has derailed more bad LGBT school programs and LGBT bills in state legislatures than we can remember – mostly by the sheer brute force of angry parents.
Our recent leadership and success confronting Drag Queen Story Hours has received a lot of national media coverage.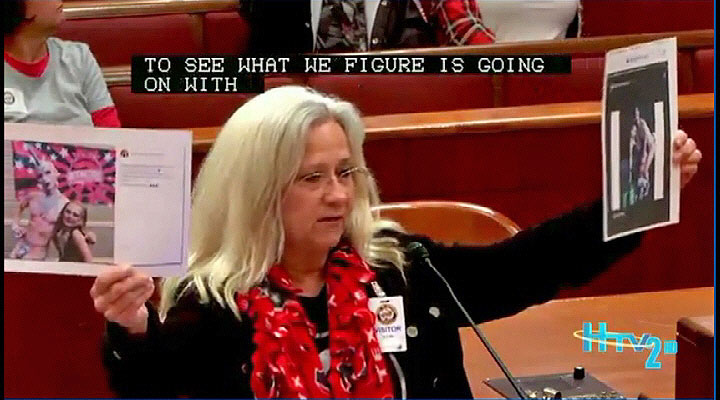 We've also learned this over the years: School officials, politicians, and librarians don't push these repulsive programs on children because they "haven't heard the right facts." They do it because it's easier to please the LGBT lobby than parents – and they don't really care about the harm done to kids. So our job is to make it harder, not easier for them to follow the LGBT movement's line.
Almost all conservative groups see this fight as "pushing back" against the bad things that have been happening. They just want a "safe space" in the public arena for pro-family people, for "religious freedom." That is sadly delusional. The Left is enveloping society with its radicalism. Whether we like it or not, we must understand our efforts as a counter-revolution! (Wait and see how the Left reacts to that term!)
What does that mean? We must completely shut down the other side, not just try to carve out our "safe space." It's not good enough to get a library to allow a conservative Bible study while Drag Queens still get their story hours. The Drag Queens must be out of the libraries altogether!
But this counter-revolution needs you to be a part of it. In many ways it's an exciting time. Fighting back against evil things can be exhilarating.
At this time of the year, your financial support will make a BIG difference. We are caught between the fact that the summer is a very slow month for fundraising – and we have a huge demand from people across the country for help organizing, supplies, and more. So we need your financial support now.

Donations can also be mailed to:
MassResistance, PO Box 1612, Waltham, MA 02454
In future years – after this battle is won and your children or grandchildren ask you, "What did you do to help turn things back around?" – what will you tell them?
Please help foment the counter-revolution! Parents and children everywhere will thank you.
Please help us continue to do our uncompromising work!
Our successes depend on people like you.
Your support will make the difference!