The Teen Talk Curriculum:
Samples from classroom "slide shows"
The program is supplemented with classroom "slide shows," similar to PowerPoint presentations, shown to the classes and clearly meant to reinforce the concepts already taught. The images below are from a few of them; there were several more slide shows that Arthur didn't have a chance to see.
In this lesson of so-called "Relationship Realities," Jonah's girlfriend says she's pregnant. The class is asked what advice to give him. The frightening part to parents, of course, is that there is no religious or sacred aspect to this. Getting married is not one of the "solutions" listed, although having an abortion is. The baby is seen as an inconvenience, not as a person.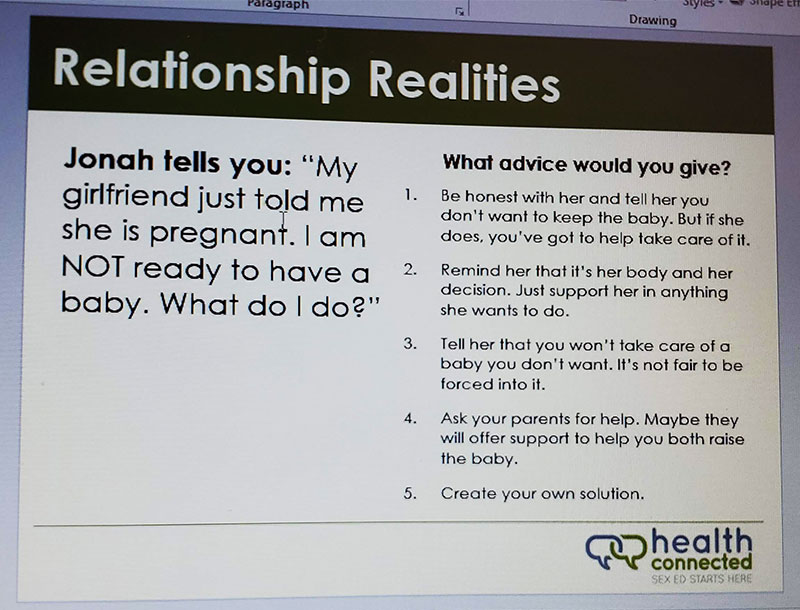 "Private types of affection": Besides helping students lose whatever inhibitions they may have about sex and intimacy, this reinforces the idea that if they are not doing these things, there is something "backward" or abnormal about them. And note in the bottom slide the depiction of lesbianism as just another type of relationship.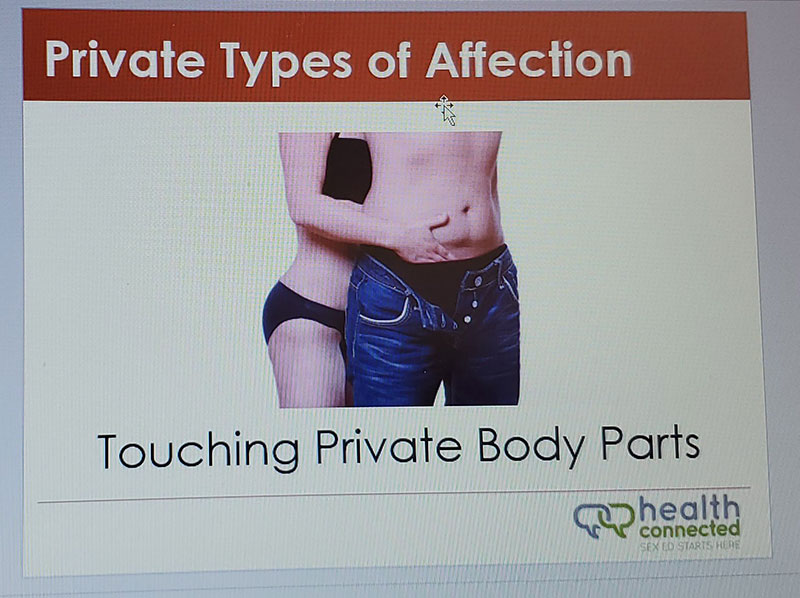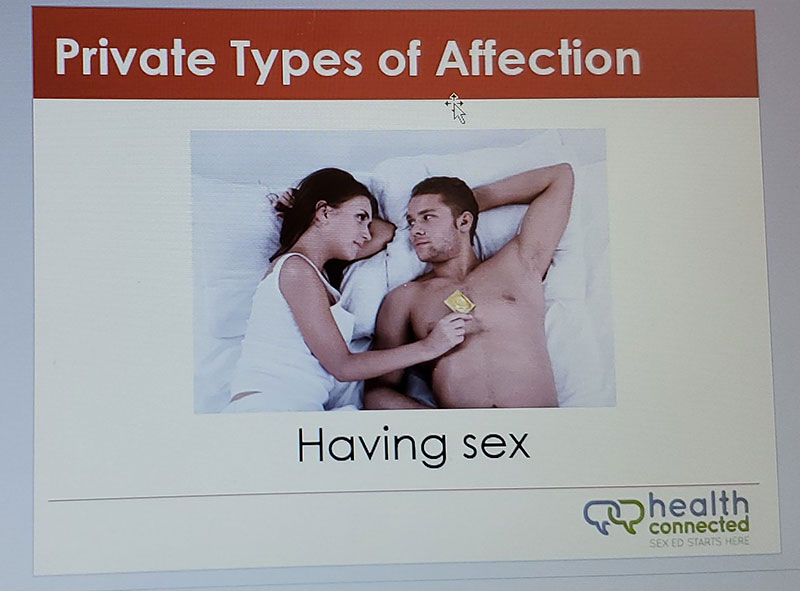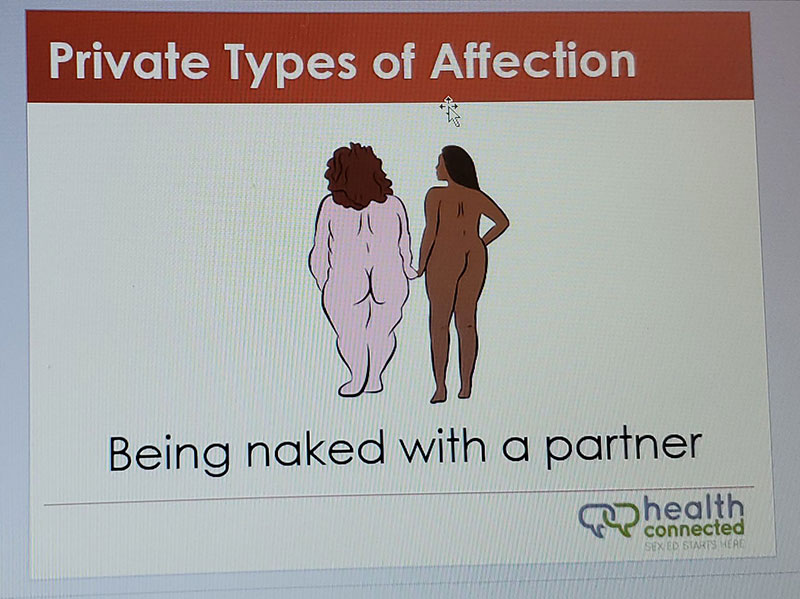 Please help us continue to do our uncompromising work!
Our successes depend on people like you.
Your support will make the difference!