The Teen Talk Curriculum:
Gender and Sexual Identity
Gender and Sexual Identity is what used to be called "Queer Theory" in universities. It is a collection of radical LGBT ideas that are being drilled into students as fact, but is unscientific propaganda and psychologically toxic.
The techniques used in the values clarification section of the curriculum opens up students' minds to alternative sexual ideas that replaces their moral foundations. In this section, the course replaces what they have observed and believed about males and females with radical "gender theory" ideology.

They start with making sure students learn and accept the basic (and scientifically absurd) concepts of "sex assigned at birth," "gender identity," "gender expression." and others.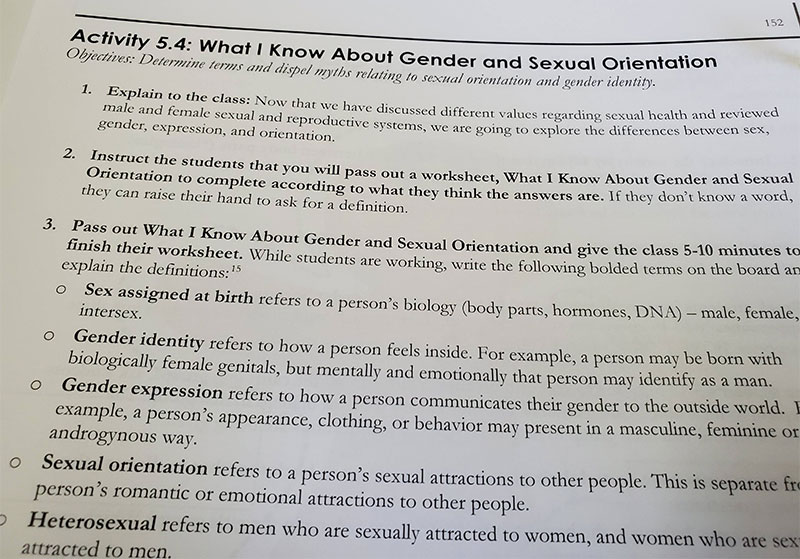 The course continues, teaching students the "appropriate" definitions of "cross-dressers" and "sexual orientation," and on to the complexities of the "sexual orientation spectrum." This pseudo-science is also presented as fact.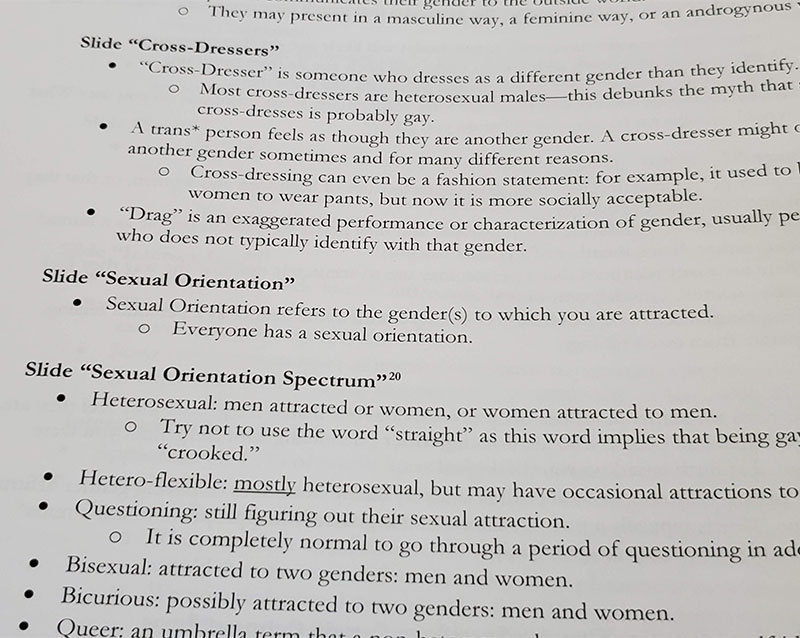 The course then presents students (again, as fact) some of the more bizarre "queer theory" concepts such as "non-binary," the "non-binary umbrella," "gender queer & gender fluid," and "agender [sic] & gender neutral."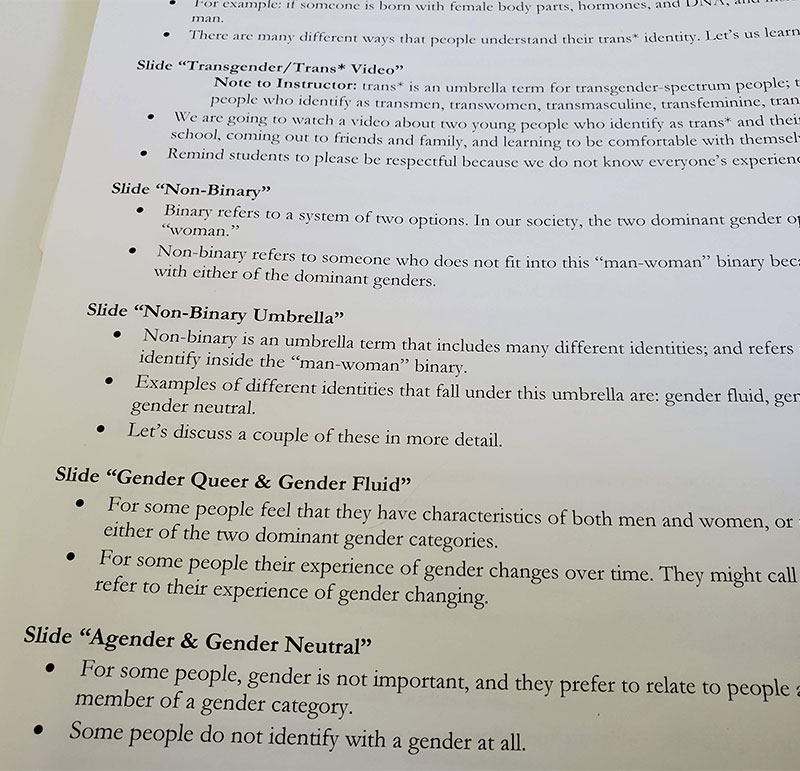 The "Genderbread Person" chart, which has appeared in schools across the country, attempts to bring together many of these farcical ideas in a way that young people can (supposedly) understand.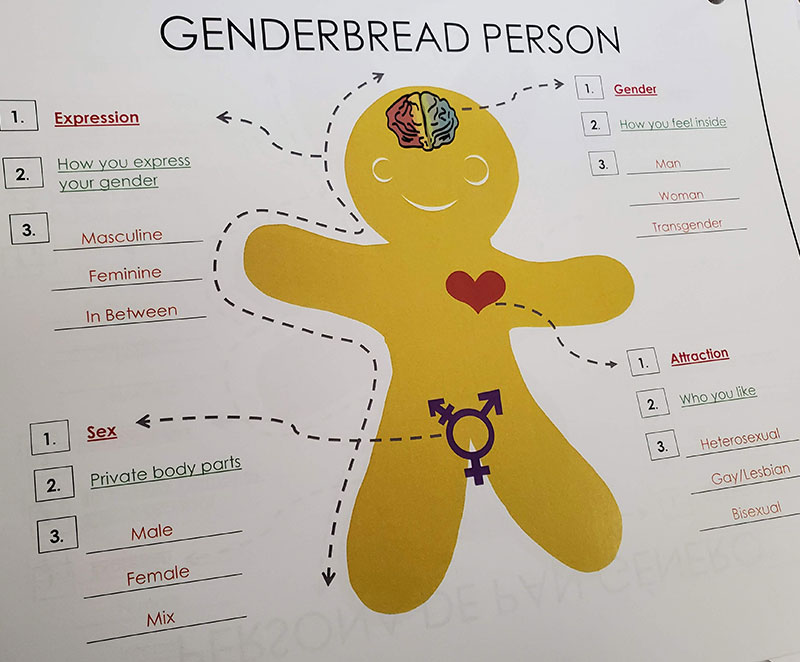 Can certain things change a person's (so-called) sexual orientation? Science and experience --- as well as a whole range of medical health experts – say definitely yes. Do factors such as early childhood sexual abuse or poor relationships with a parent have a direct link to homosexual behavior in later life? Unquestionably. But that's not what students are told in this course. They are given politically-correct answers instead. This is a travesty.

An underlying theme throughout this section is that the student himself may really be "gay," bisexual, or "transgender" – and needs help and support to "come out" and be who he really is. The LGBT movement screams that if a school does not have groups to support this, than the student is not "safe." So students are encouraged to seek out a "support" group and "come out."

Please help us continue to do our uncompromising work!
Our successes depend on people like you.
Your support will make the difference!