The Teen Talk Curriculum:
Resources for instructors and students
The initial red flag from the Teen Talk curriculum is their list of what they think are appropriate organizations for teachers and students to be interacting with. Many of these are exactly the kinds of radical, unhinged groups that we would NOT want school officials – and certainly students – to have anything to do with!
Resources for Students:
Pages of referrals where teenagers can "confidentially" get birth control, abortions, and LGBT "services." Exactly what most parents fear the most!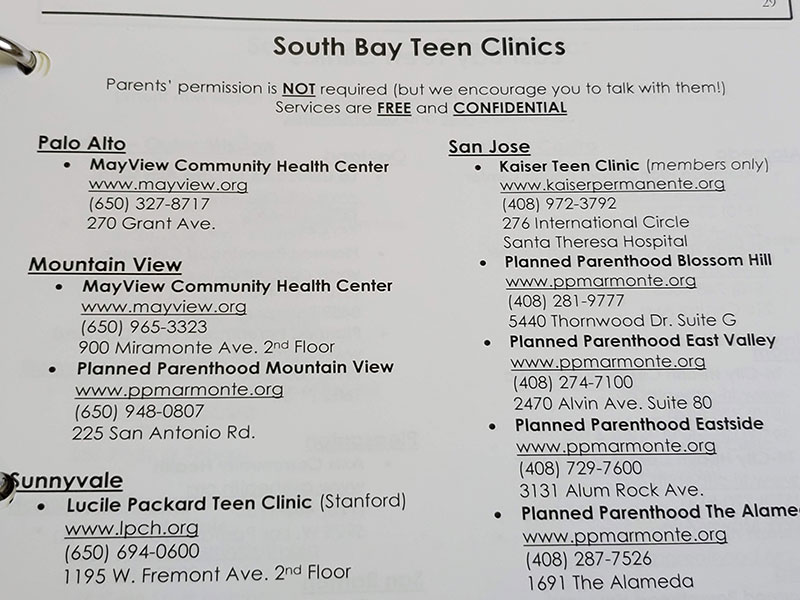 Resources for Instructors:
A collection of extremely radical groups that should not have anything to do with teaching impressionable and vulnerable children.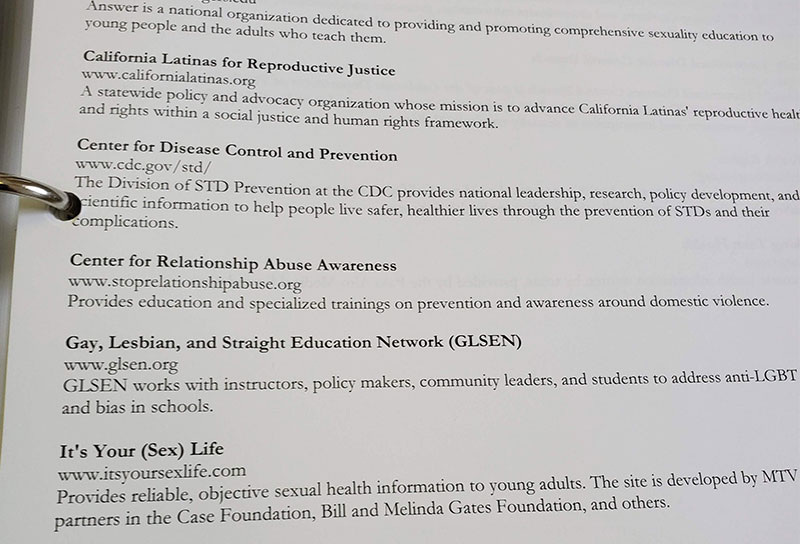 The list in the curriculum includes:
ACLU of Northern California. Pushing for legal "rights" for a range of anti-social and destructive behaviors.
Answers, Rutgers University. Promoting extreme "comprehensive sexuality education."
California Latinas for Reproductive Justice. Pushing for minors' rights to have sex.
Gay, Lesbian, and Straight Education Network (GLSEN) National organization pushing the extreme LGBT agenda in public schools
It's Your (Sex) Life. So-called "reliable, objective sexual health information" – developed by MTV, the Bill and Melinda Gates Foundation, and others.
Planned Parenthood Federation of America
Sexuality Information and Education Council of the United States (SIECUS). One of the oldest hardcore sex-ed organizations in America. A very radical group.
Teen Health Rights. Provides "resources" for teens on their "health rights."
And more ...
Please help us continue to do our uncompromising work!
Our successes depend on people like you.
Your support will make the difference!