New Jersey MassResistance causes major hospital to shut down its "Pride" display
Rather than face big protest from community, hospital caved in
December 20, 2021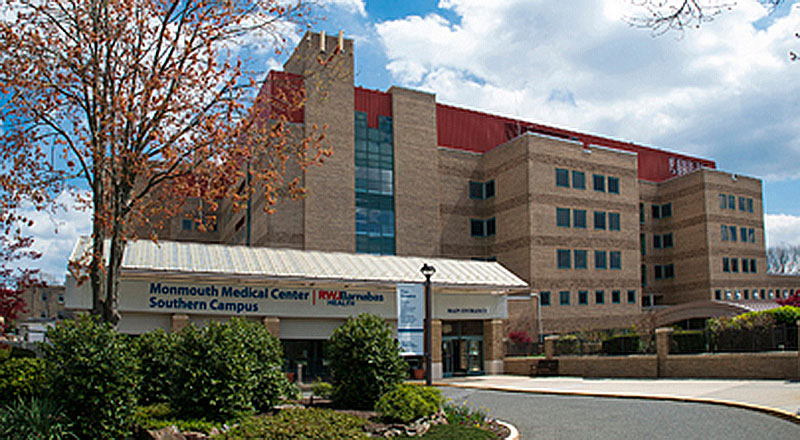 Sometimes, small efforts can have a major impact.
In recent years, the medical profession in America (and around the world) has corrupted much of its mission to promote health by embracing the homosexual and transgender agendas – which bring a range of diseases, medical problems, and psychological issues.
MassResistance first reported on this problem back in 2010 when prominent urologist Dr. Paul Church was dismissed from several major Boston hospitals for simply discussing the known health risks and moral issues of homosexual behavior.
In many hospitals, the fealty to the LGBT movement has become almost cult-like, particularly during June each year – so-called "gay pride" month.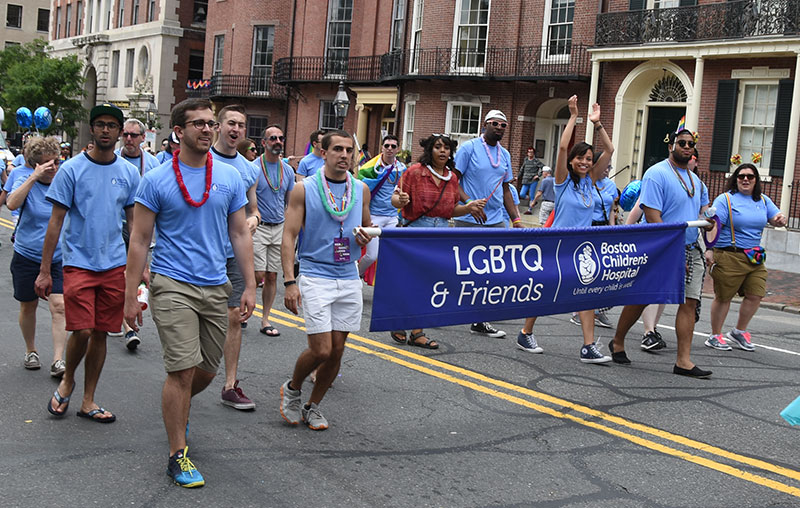 A town where MassResistance fights back!
Lakewood, New Jersey has a large Orthodox Jewish population, and is the home base of our New Jersey MassResistance chapter – one of our most passionate groups!
As we reported in 2019, the minor league professional baseball team in Lakewood decided to have a "gay pride night" at the ball park in June. Local families were outraged. Our Orthodox Jewish activists worked with local Christian churches and jammed the streets with protesters that night! The team owners got the message.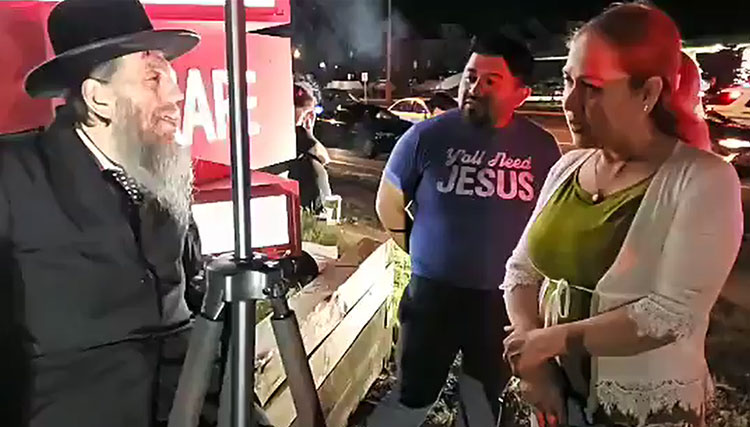 Also that month, the Lakewood public library had a "Pride month celebration" targeting children. Our Orthodox activists leafletted the area and organized protests outside the library. In addition, local religious schools notified parents that the library was not safe for their children that month. From what we've heard, the library has backed off from promoting "pride" since then!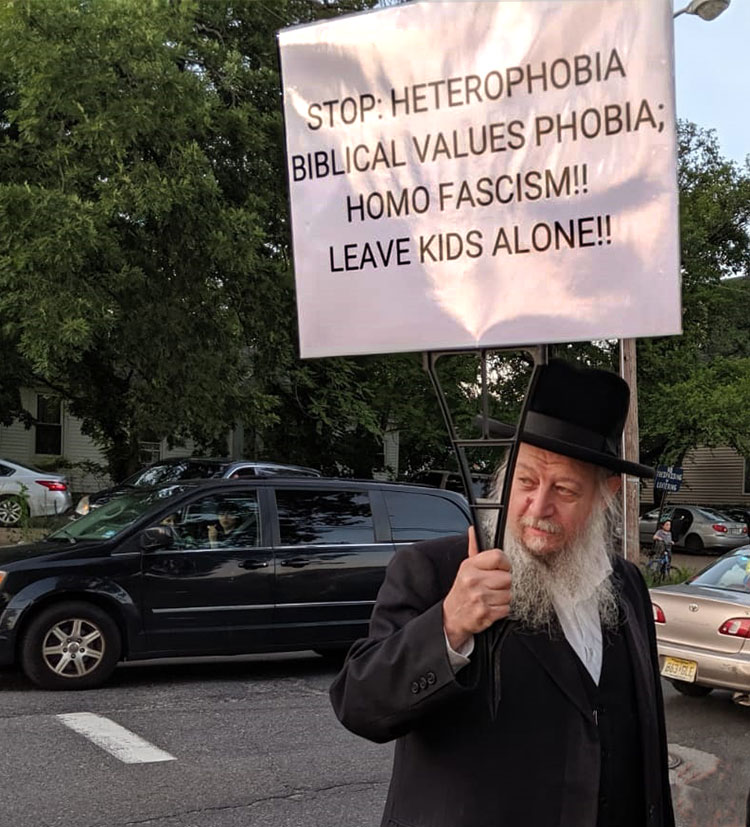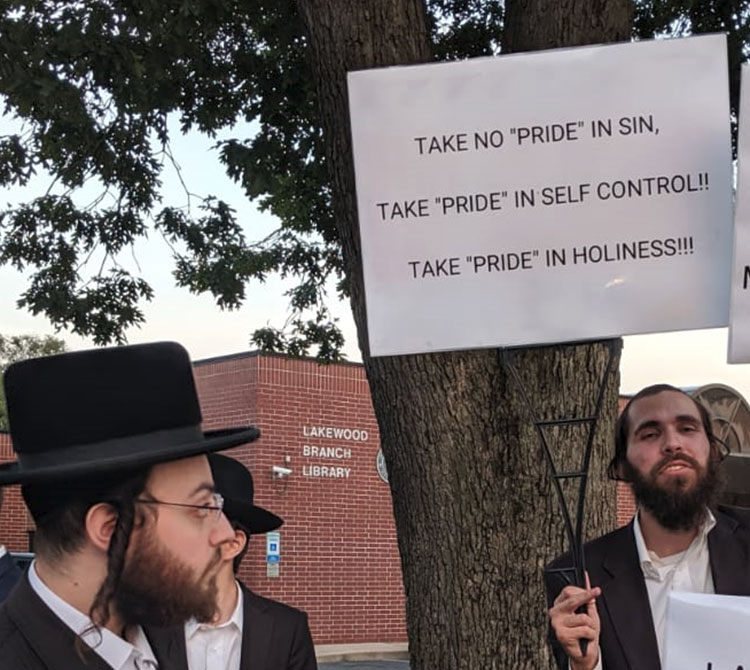 This year: A local hospital complex started a Pride display …
The Monmouth Medical Center Southern Campus is the major medical complex in the Lakewood area. It's located on a busy street just blocks from several Orthodox religious schools and synagogues.
In front of its main building, the hospital posts messages on an electric billboard that faces the oncoming traffic.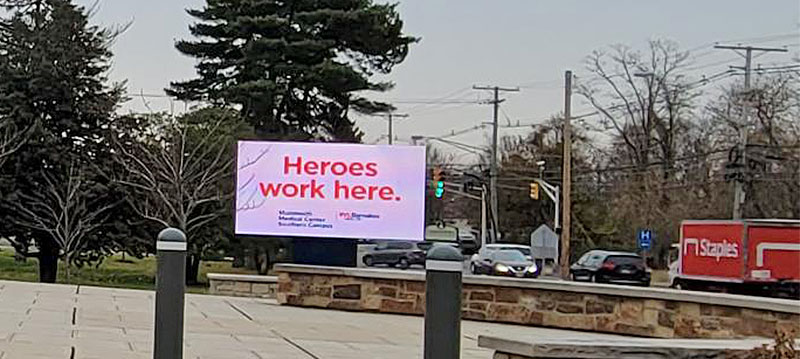 This year in June, it began displaying a large "Celebrate Gay Pride" message. Parents bringing their children to school and going to synagogue were shocked and angered.
Our New Jersey MassResistance chapter leader contacted the local media. Later that day a reporter called the hospital and told them a protest was scheduled to take place at the hospital.
Then the "Pride" message was immediately taken down and did not reappear! Nor were there any other visible signs of "gay pride" at the hospital that month – or since then.
A small victory – but a big deal in that community!
Final thoughts
We say this all the time. A few people who can organize others can make a lot of difference. And often it's the little things that count in the long run.
In the past year our New Jersey MassResistance group has undertaken other great activism in Lakewood and across the state! We'll be reporting on that in upcoming posts.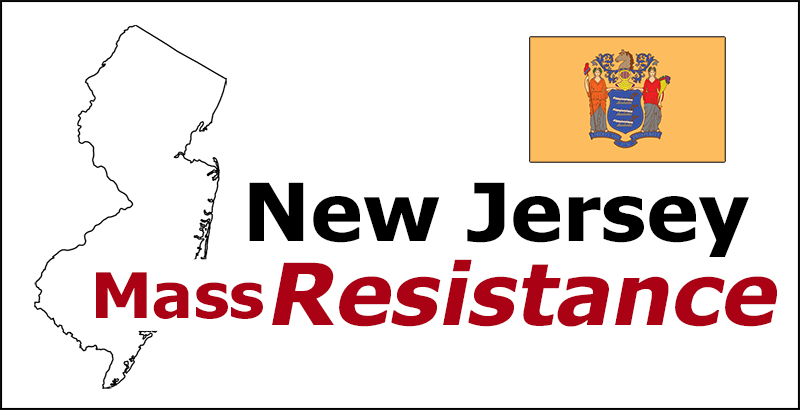 Please help us continue to do our uncompromising work!
Our successes depend on people like you.
Your support will make the difference!