Caution: Obscene material
Sample pages from Sex is a Funny Word - available for children in the Campbell County Public Library, Gillette WY.
It's likely in a public library (or school library) near you!
October 13, 2021
This appears to be a book written by a pedophile. It coaches 8-11 year-olds to be comfortable getting naked and being touched. And in particular, to feel okay having their anus touched.
CLASSIFICATION: Ages 8-11 – in Children's room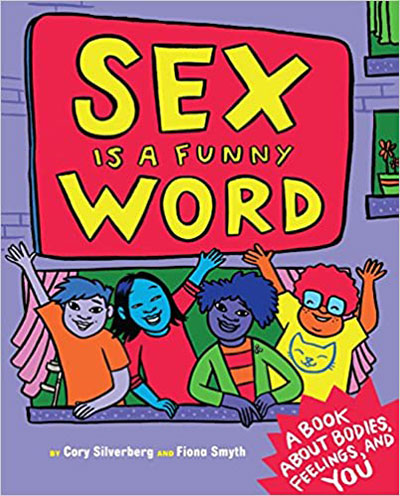 Coaching children to feel comfortable getting naked.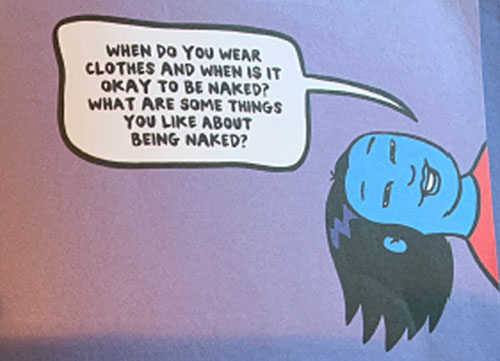 Coaching children to feel okay about being touched.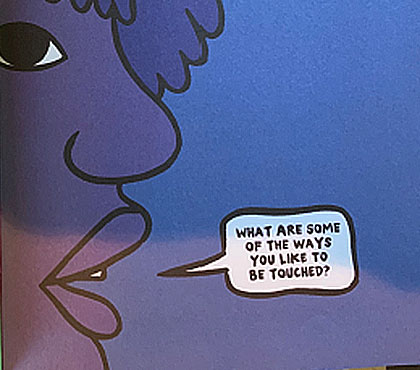 And introducing them to masturbation.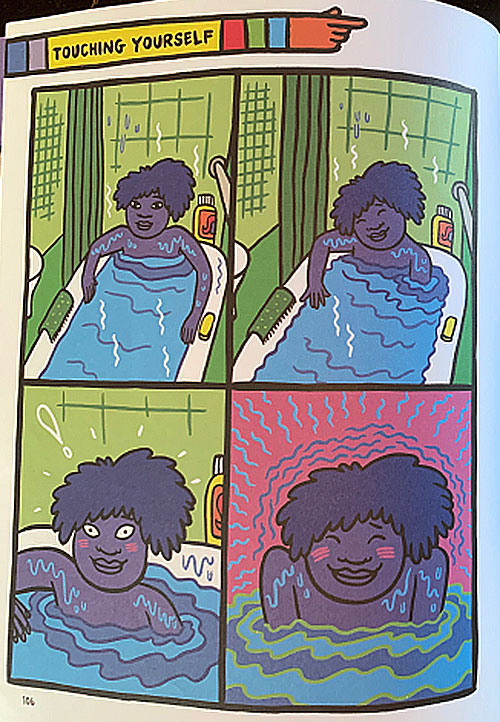 An introduction to the anus, starting with the "bottom." The text says:
Every body has a bottom. There are lots of names peole use to talk about the bottom: bum, rear end, behind, butt (which is short for buttocks), and more.

Every bottom is a little bit different in size and shape and color. As a body grows, the bottom grows too.

Bottoms have two cheeks that are soft, and most of the time we sit on them.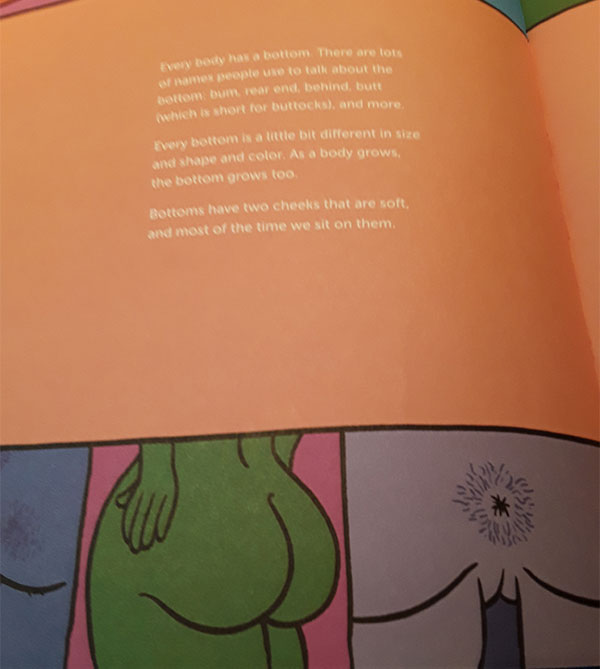 Getting more comfortable dealing with the anus. The text says:
Between the cheeks, there is a hole or opening where poo (also called feces) comes out. This hole is called the anus.

Like other holes in the body, the anus is usually very sensitive, which means it can feel good to touch but can also hurt if we are rough with it.

Because the anus is where the outside of our body meets the inside, and because it is where poo comes out, we need to wash our hands after touching it.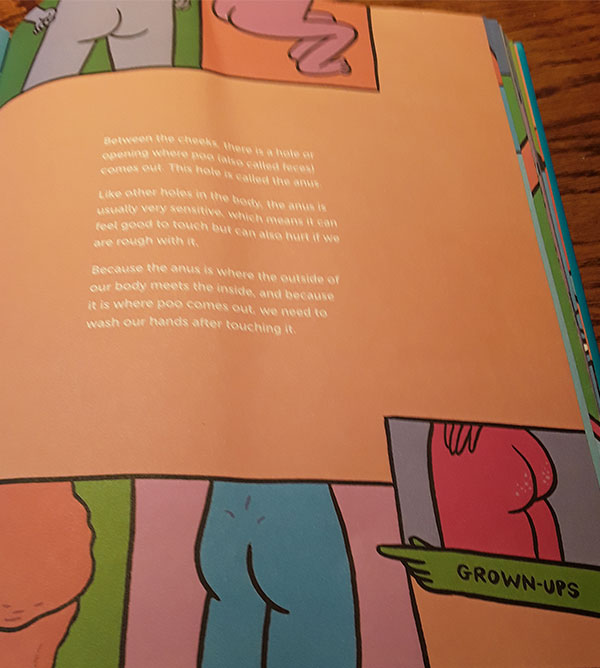 The back cover. Why does this not surprise you?
Please help us continue to do our uncompromising work!
Our successes depend on people like you.
Your support will make the difference!