MassResistance helps bring three important pro-family legislative victories in Montana and North Dakota
Aiding legislators against the Left's anti-family lobbying machine
May 18, 2023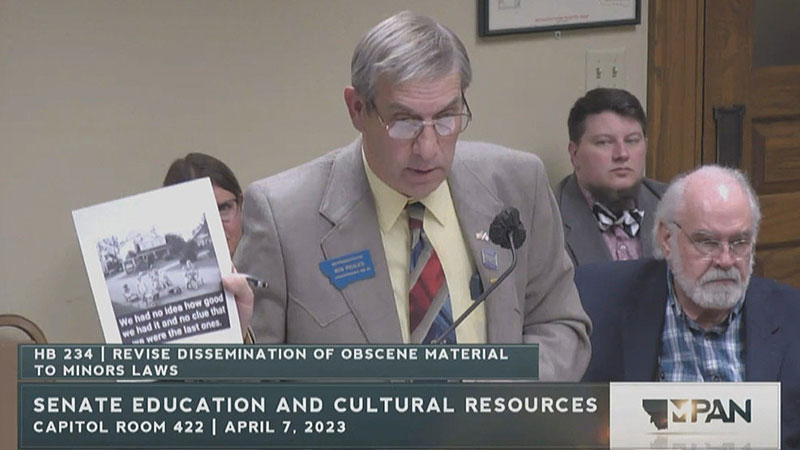 Across the country, conservative state legislators are working to pass pro-family bills to protect children from pornography and the aggressive LGBT agenda in their schools, libraries, and towns.
But even in "red" states, pro-family lawmakers invariably are up against a well-organized and well-funded lobbying force of library organizations, LGBT groups, public unions, and others. They bring well-crafted talking points and pressure tactics. And these groups galvanize their activists to testify and browbeat legislators. It can be overwhelming.
But MassResistance helps legislators counter that. We've been in the trenches for over 20 years helping pass good bills and stopping bad anti-family bills. We provide research, talking points, expert witnesses, and more. We alert people to testify, call, and email. Often that's what it takes to bring bills across the finish line!
Here are three recent victories in Montana and North Dakota:
Montana: Removing the obscenity exemption for schools and libraries
Decades ago, states across the country added exemptions for schools and libraries to their laws that outlawed providing obscene materials to minors. The exemption was intended to allow school administrators and librarians to include legitimate works of art, etc., in their curriculum materials and collections. Unfortunately, degenerate school officials and librarians across the country are now using that loophole to push hardcore pornography on children. Montana is closing that loophole, and hopefully other states will follow.
Montana bill HB 234, now signed by the governor, amended the state obscenity law to remove the exemption that allowed schools and libraries to make pornography and other obscene materials available to minors.
Passing HB 234 was a rough road. Numerous powerful leftist and LGBT groups swarmed in to stop the bill. These included the Montana Library Association, Montana Federation of Public Employees, the Montana (LGBT) Human Rights Network, the Montana Chapter of the American Academy of Pediatrics, the ACLU of Montana, Forward Montana, League of Women Voters of Montana, and Montanans Organized for Education – and lots of LGBT activists. They even brought in a "gay" eighth-grader to testify against the bill.
As a result of that pressure, after its first House committee hearing, the committee reinstated the exemption for libraries and museums (though not for schools), and considerably weakened the rest of the bill.
But throughout the legislative process, Montana MassResistance worked closely with the bill's lead sponsor, Rep. Bob Phalen, and provided talking points, legal opinions, and calls to action. Members of our Montana group called key legislators to assure the bill's passage. Our field director, Arthur Schaper, also testified in favor of the bill.
When the bill got into the Senate, our side made a huge impression. During the Senate committee hearings, the chairman had to cut off proponents' testimony on several occasions (due to their reading aloud vulgar and profane passages from a few of the books at issue), stating it is "important to maintain decorum."
The Senate subsequently reversed the damage the bill had suffered in the House. The prohibitions against obscenity available to minors in public libraries and museums were restored. The bill received a number of amendments to ensure that those disseminating obscenity in libraries and schools were specifically held responsible. The bill was greatly improved and received widespread support from House Reps and State Senators, though school and library officials are already trying to re-interpret parts of it.
Governor Greg Gianforte signed the bill into law on May 10, 2023.
Montana: Keep kids away from drag shows and drag queens
HB 359 was introduced to keep kids away from drag shows and drag queens.
Our Montana MassResistance team assisted with passage of this legislation. Activists called in to several lawmakers throughout the process. The legislation faced bad amendments in the State Senate, in which a RINO senator from Billings, MT (a liberal city with a growing LGBT activist presence) removed the references to "drag queens." But the House rejected those amendments.
A conference committee meeting to resolve the differences brought back the terms "drag queen" and "drag story hour" – and also articulated the definition of a "sexual oriented business or act." The legislation then passed both houses. It currently is waiting for Gov. Gianforte's signature, and most observers believe he will sign it.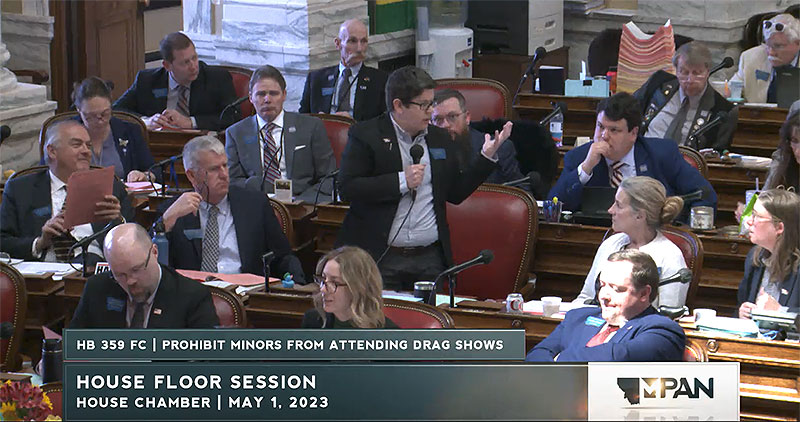 North Dakota: Ban mutilating 'sex change' operations on minors
HB 1254, bans mutilating "sex-change" operations on minors.
Arthur Schaper, our Field Director, worked closely with State Rep Bill Tveit, who authored the bill – and who made a point of saying he was grateful for our help. We provided talking points and other information to help convince his colleagues to support the bill. We also provided key expert witnesses to testify at the public hearings.
North Dakota, like a number of Midwest states, has large Republican majorities, but in too many cases they do not vote like conservatives. That's because many of these Republicans are actually Democrats who have switched parties just to compete, get elected, and work in the state legislature. This has become an added problem which we help overcome.
After the legislature passed it, there was still work to get it signed by the governor. Networking with local and national activists, MassResistance connected with key legislators and urged the governor to sign this bill. Governor Doug Burgum has been establishing himself as a pro-business centrist, which means that in many cases he would rather not fight for the cultural issues. But thankfully, he signed this very important bill into law.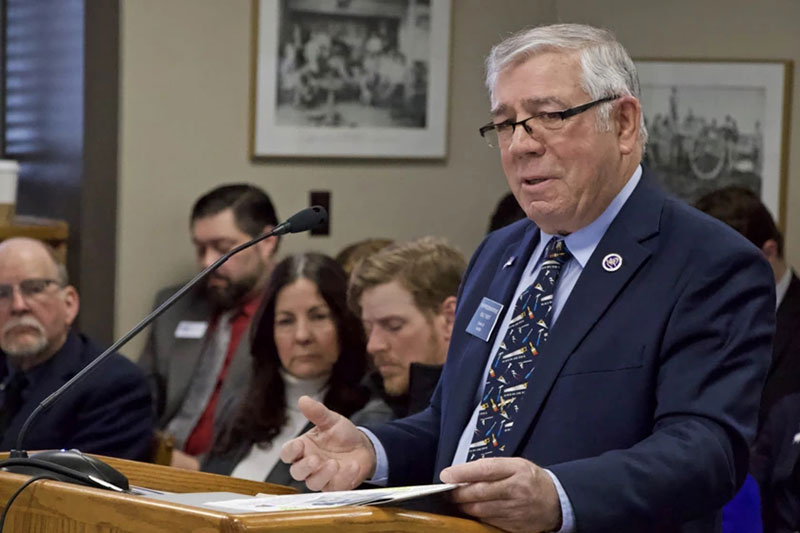 Final Reflection
MassResistance continues to make a difference in states across the country. We are working with many pro-family lawmakers who want to fight and win the culture war, but who often do not have the requisite research, expert witnesses, or resources to convince their colleagues to help pass these key bills.
Please help us continue to do our uncompromising work!
Our successes depend on people like you.
Your support will make the difference!