Wyoming MassResistance takes hard pro-family issues to the State GOP Convention, the Governor, and others
Bypassing the RINOs in leadership who want to avoid the uncomfortable "culture war."
Activists also met with Governor about pornography in local libraries, and with star Congressional candidate.
Dealing with the RINO problem that's now afflicting many "red" states.
May 10, 2022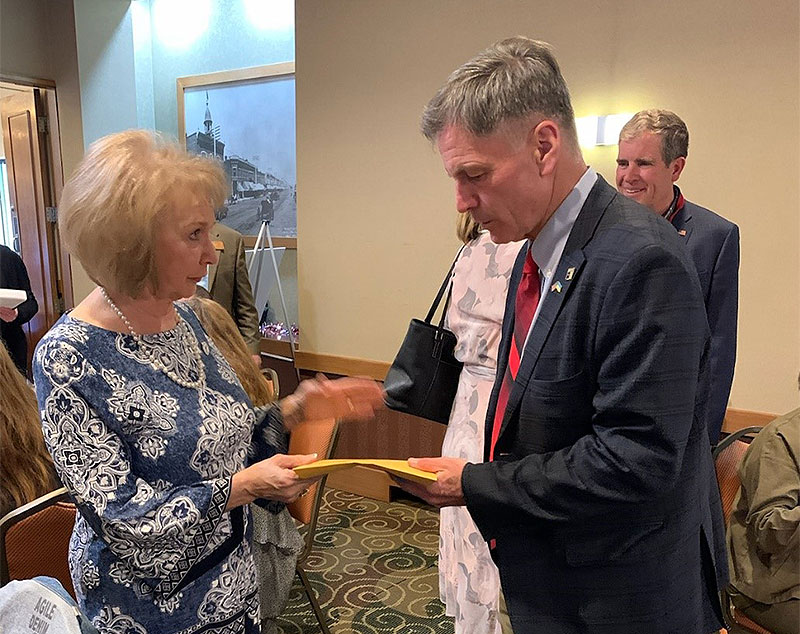 Last week Wyoming MassResistance activists took the hard pro-family issues right to the often-reluctant state Republican Party.
With major elections coming this November, this is the time for Republican and Democrat state party conventions in many parts of the country. It's also a time when the parties re-assesses their values and direction, given the current political climate.
But in many so-called "red" states which are dominated by Republicans, the GOP political leaders have tried to avoid taking action on the increasingly aggressive homosexual and transgender push on children in their schools, libraries, and even athletics.
For the last eight months, the Campbell County-based Wyoming MassResistance chapter has successfully fought this battle on a local level, particularly the county library's sickening LGBT recruitment of children. Outrageously, they've often been fighting their own GOP public officials – both local and statewide – to get common-sense actions taken.
Up against the RINO party establishment
In Wyoming, much of the GOP apparatus is controlled by a group of wealthy and well-connected leftish RINOs that calls itself the "Frontier Republicans." Their website describes themselves as "rational and respectful," and is saturated with syrupy non-confrontational RINO rhetoric.
But the majority of lower-level grassroots GOP activists (and delegates to the state convention) are real conservatives. This has caused a lot of tension, to say the least.
Taking the fight to the state Party!
So our group decided to take it to where the power is. The Wyoming GOP State Convention took place from May 5-7 in Sheridan. Our Wyoming MassResistance contingent came – and made quite an impression. Here's what they brought to the convention:
Pro-family resolutions
These problems needed to be brought out into the sunlight. Our group introduced four strong pro-family resolutions to the convention that deal with the LGBT agenda targeting families:
Remove the law that exempts public schools and libraries from the ban on obscene materials disseminated to minors.
Oppose the terms "sexual orientation" and "gender identity" being in any policy, ordinance, guideline, or statute – and protect people's beliefs on those issues.
Stop transgender indoctrination in schools and "transgender" participation on female teams in school and college sports.
Ban mixed-sex bathrooms, showers, and locker rooms in the public schools.
You can read the text of the resolutions here. Most of these ultimately got watered down or pushed aside by the RINOs manipulating the system. But the activists made a statement to the Party that this is where the grassroots want to go!
Educating the Governor
Governor Mark Gordon has largely insulated himself from the stomach-turning details of what's being presented to children in public libraries using taxpayer money. Our Wyoming MassResistance activists caught up with him, talked with him about it, and gave him a packet detailing the sexually graphic and explicit books targeting children in the local libraries. (See photo above.)
Meeting with major Congressional candidate
Wyoming has one U.S. Congressional district, which is currently represented by ultra-RINO Liz Cheney. Cheney voted for Trump's impeachment and is now extremely unpopular in Wyoming.
The rising star for this November's election is Harriet Hageman. She's been endorsed by President Trump and is very popular across the state. We were told that her staffers support MassResistance's work. At the convention, our Wyoming MassResistance team had a great meeting with her!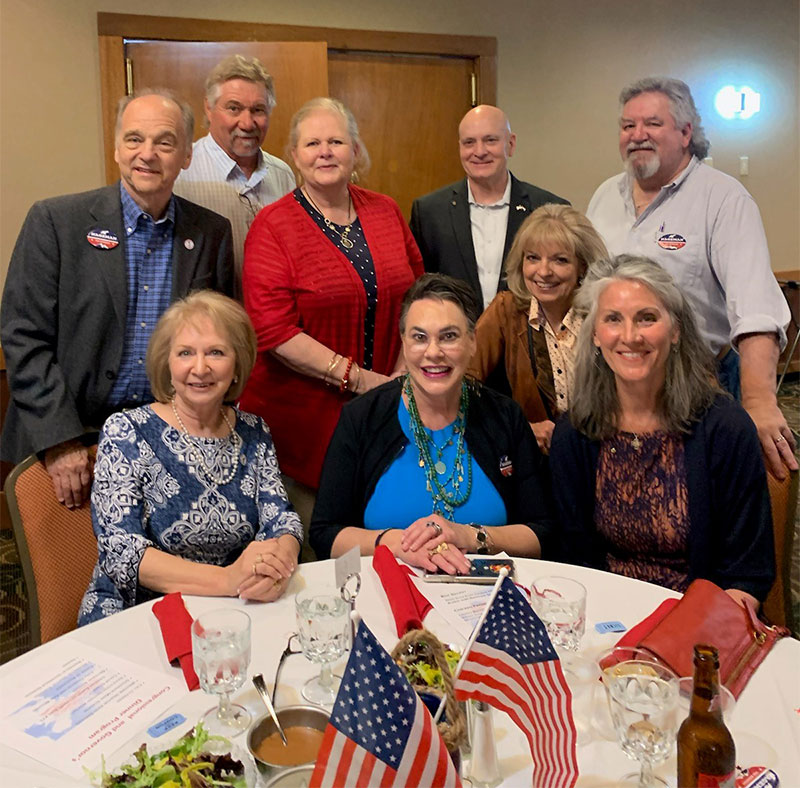 And more: helping other activists!
Throughout the convention, conservative activists from across the state of Wyoming met with our MassResistance activists. They wanted to know how we have been so successful going after the local library, and how they can make changes happen in their cities and counties. Two of our activists told us that they didn't even have to introduce themselves; delegates come up on their own asking for their contact information and more info about MassResistance!
Final thoughts
It was a great pro-family weekend for a state party that needed this kind of boost! Our Wyoming MassResistance team has a lot of momentum; we'll keep you informed.
In the next few days, we'll cover an upcoming state GOP convention in a "blue" state – and a big problem before the delegates.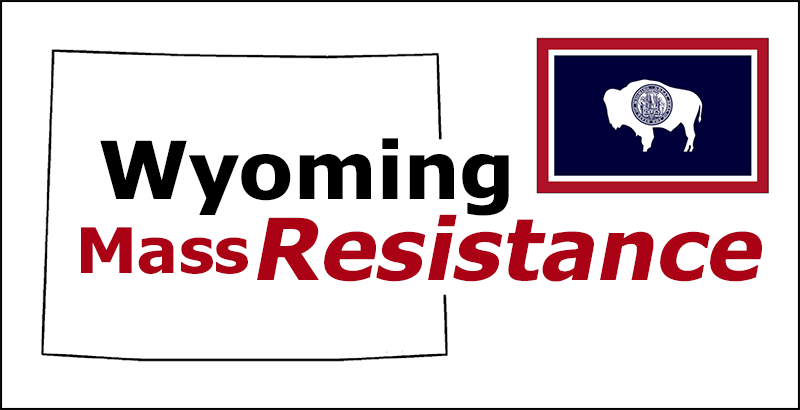 Please help us continue to do our uncompromising work!
Our successes depend on people like you.
Your support will make the difference!