Texas MassResistance exposes another Drag Queen with a criminal record who was about to perform for kids at a leftist church event.
Church excludes him after our exposé, but will continue with the event. Local parents plan to protest outside.
Drag Queen's disgusting social media trail did not bother organizers!
Our activist's report covered widely by conservative media.
September 23, 2022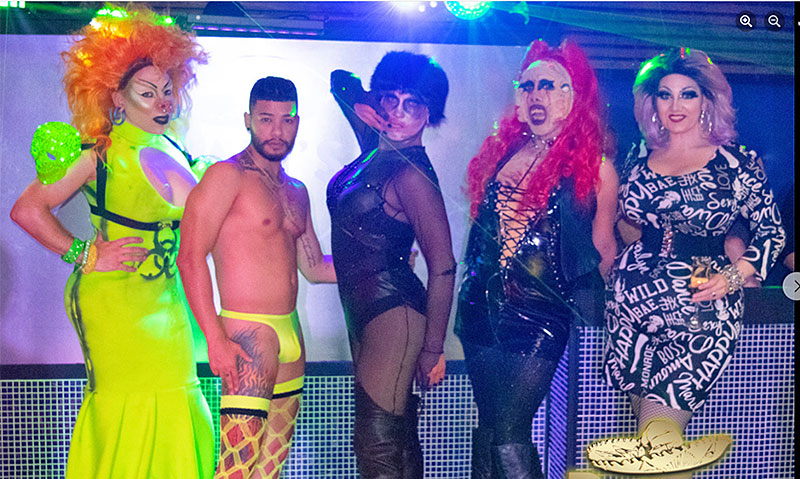 As Texas MassResistance continues to show, the Left's obsession with pushing "Drag Queens" on young children is even more dangerous than most people realize.
Clearly, Drag Queens are very disturbed homosexual men who pose as garish women and who openly display their perversions on social media. But some of them have alarming criminal records – as Texas MassResistance began to expose back in 2019.
Last month we got an email from one of our readers in Katy, Texas, a fairly conservative suburb of Houston:
A [left-wing] church in my city is hosting a Drag Queen Bingo for all ages next month … I am horrified that this has come to my wonderful city. How do we stand up to this? Help!
Drag Queen bingo in a church
The First Christian Church of Katy advertised the event as "Drag Bingo" featuring two Drag performers and a disc jockey, with a 3½-hour session for "all ages."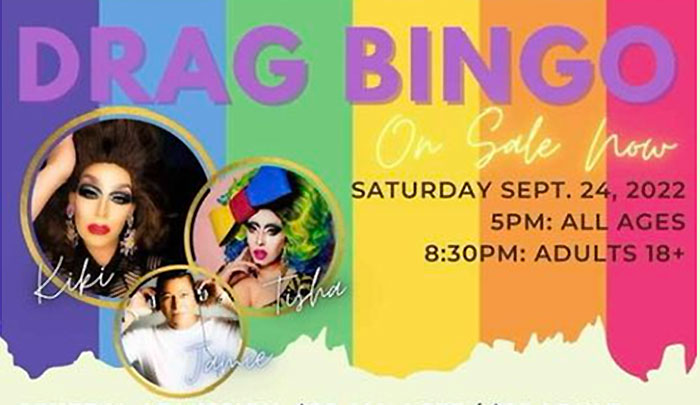 Our Texas MassResistance leader Tracy Shannon, who lives not far away, collaborated with Texas MassResistance activist Kevin Whitt and did some research. One of the Drag Queens, a man named Jaysen Kettl who calls himself "Tisha Flowers" had a hideous social media trail of bloody satanic imagery and homosexual depravity, which Tracy re-posted on her blog.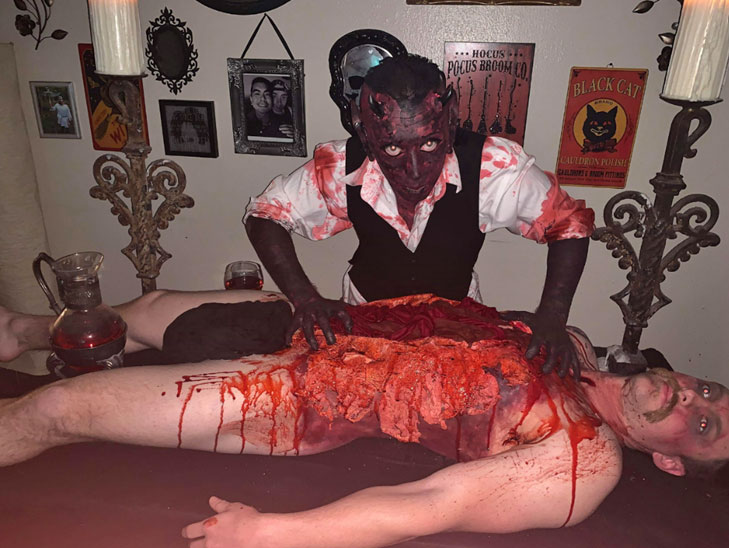 And more: a bloody murder plot
Even worse, they found out that he had pled guilty to plotting a grisly scheme to murder fellow students while in high school in 2004. As the Houston Chronicle described at the time:
Prosecutors said that in a spiral notebook, Kettl and at least one other student detailed on about 12 pages who they wanted to attack at Vidor High School and what would be done to them.
"They described how they were going to torture some people — nailing their hands to the table, chaining them to trees — before they killed certain people," Assistant District Attorney Troy Johnson said.
The plans were never carried out. Word of the plot leaked to school administrators, and Kettl was arrested Nov. 10 [2004]. When police searched Kettl's bedroom, they found a backpack containing knives, chains, nails and hammers.
"It appears that this drag queen has not outgrown his blood lust from the looks of his social media," Tracy Shannon said. Kettl's profile exemplifies the kind of horribly disturbed people who become "Drag Queens" and are attracted to performing for children. Also revealed is the depravity of the people who enthusiastically invite them to events – and staunchly defend their presence.
Church drops him from event
Tracy contacted the church and informed them about the man who would be "performing" with children there. Their reaction was what we have come to expect from leftists. They were not openly disturbed about it. They simply dropped Kettl from the event and quickly changed the advertisements as if he had never been part of it.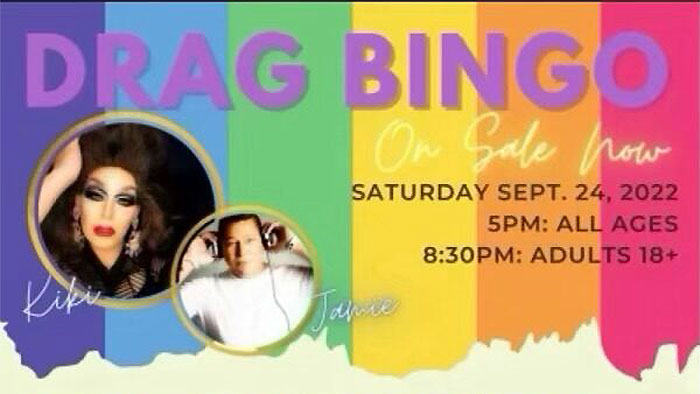 Huge public outrage
But when word got out of what this "church" was doing and what MassResistance had uncovered about it, the community was outraged. Several area pro-family groups, including Texas MassResistance, plan to protest at the Sept. 24 event.
The outrage quickly spread across the country and conservative media picked it up, including:
(These outlets got a few of the details wrong, but we're grateful they covered this!)
Final thoughts
The Left constantly tries to dishonestly and dangerously try to portray Drag Queen events as "just fine" for children. But we cut right through that!
MassResistance has exposed a number of times how these drag queens, often marketed as diversity "role models for children," are anything but, often having serious criminal records, whether attempted murder, theft, sex crimes, or child abuse! MassResistance was first to take note of the real danger. (See our archived reports here.)
This story isn't quite over. It's been reported that Antifa hoodlums plan to come to the parents' protest to harass, disrupt, and possibly even attack them. But the parents will stand their ground. We'll let you know what happens.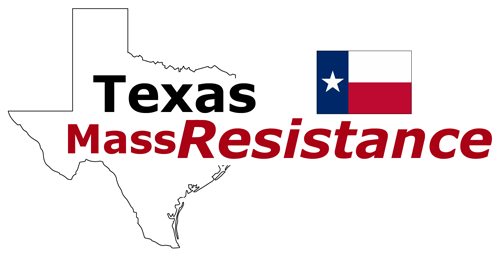 Please help us continue to do our uncompromising work!
Our successes depend on people like you.
Your support will make the difference!