Wyoming library board passes strong policy to keep obscene books OUT! Crafted by top pro-family legal group.
MassResistance called in Liberty Counsel for help. Policy will withstand challenges by ACLU, ALA, and others.
A model for libraries across the country!
July 19, 2023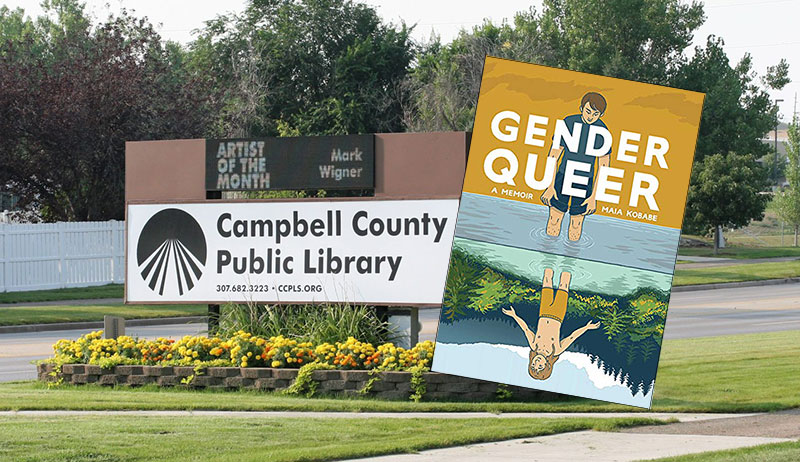 At the Campbell County Public Library system in Wyoming, the Library Director and staff are leftists. But the obscene, pornographic books for children and teenagers they had placed in the library are now on their way out!
The new conservative Library Board of Campbell County has now implemented a revised "Collection Development Policy" that has strong teeth to force the obscenity and pornography out – and keep it out. (Last October, right after taking office, the new Library Board cut the library's ties with the pro-LGBT American Library Association (ALA).)
Leftist library employees often hide behind their library's Collection Development Policy to enable them to add and keep such obscene books, despite citizen complaints. These policies – in libraries across the country – are almost always copied from the American Library Association and were written for that purpose.
In addition, when public officials try to remove pornographic books, they invariably get letters from the far-left American Civil Liberties Union (ACLU) threatening legal action, citing the First Amendment and various obscure court cases. This can be very intimidating to local officials.
Liberty Counsel is, in the opinion of many, the premier pro-family legal group in America. They have won numerous cases before the U.S. Supreme Court. MassResistance has worked with Liberty Counsel on several issues over the years.
MassResistance connected Liberty Counsel with the Campbell County Library Board. Liberty Counsel did an outstanding job crafting the necessary changes to their current policy. As a result the new Collections Development Policy is extremely robust and will withstand any legal challenge from the Left.
Here are some of the features of the revised document:
It includes a "Policy for Protecting Children from Harmful, Sexually Explicit Material" that is detailed and unambiguous.
It specifically describes how libraries legally "have wide discretion to exclude pornography and other sexually explicit material of prurient value from their collections."
It stipulates that as part of the "Weeding/Retention" process, books which conflict with the Policy for Protection of Children shall be immediately removed.
It states that protecting minors from such materials does NOT include simply sequestering the materials in a special "safe" area.
It sharply revises the procedures for "Reconsideration of Library Materials" to make them parent-friendly. Almost everywhere, these procedures were ALA-inspired and designed to make it difficult or even impossible for parents to succeed.
It revises the collection guidelines for Social Sciences and Applied Sciences to remove topics relating to young adult sexual activity. This is another path leftists use to bring in pornography.
It removes references to the American Library Association which were in the earlier document.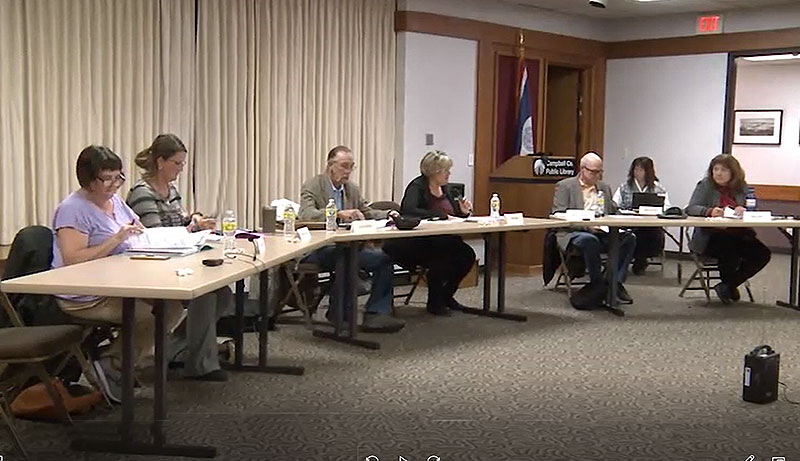 A rough road getting to this point
For parents in Campbell County, getting to this point wasn't easy. The battle over obscene books in the library for minors started almost exactly two years ago.
In July 2021, parents went before the Library Board to ask that pornographic books just be moved from the children's and teen's sections to a different section. The Board at that time was overwhelmingly leftist, and they ignored the parents.


The following month, August 2021, the parents formed a local Wyoming MassResistance chapter. They ran a booth at a local fair, and the chapter soon grew to several dozen people.


Over the next several months, they continued to testify at Library Board meetings. By the end of October, they had filed 52 book challenges. The Board continued to ignore them – or treat them rudely.
Since the Library Board members are appointed by the County Commission, the parents also began testifying at County Commission meetings, demanding that they take some action. The Commission was also hostile, and reacted by shutting off public comment at their meetings.

The parents persisted – and their pressure was making a difference. As a result of the unrelenting outrage from parents, the Library Board chairman resigned. Also, a County Commissioner resigned. Plus, a city administrator who got caught up in the book argument resigned.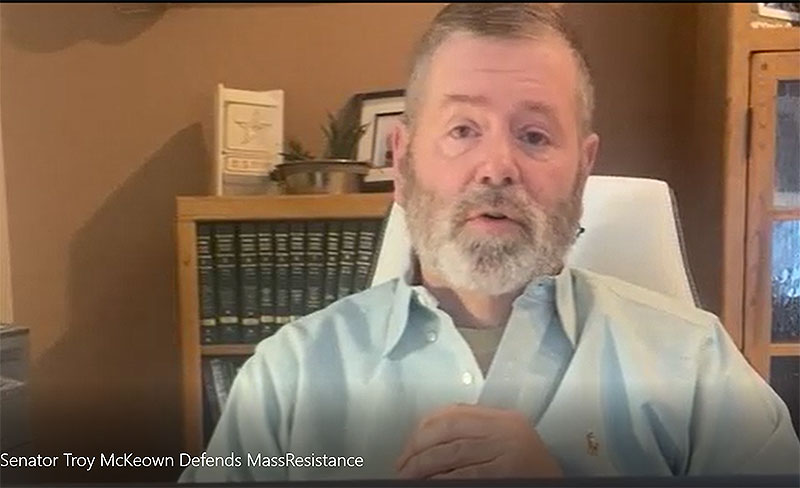 The County Commission backs down – supports the parents!
In January 2022, a different Commission member became chairman and things began to change. The County Commission decided to support the Wyoming MassResistance parents. In February, they restored public comment. That was just a start.
In May, the County Commission cut the library's budget by $42,000.
In August, the Commission appointed four new conservative members to the Library Board, giving conservatives a 4-1 majority.
In October that new Library Board voted to cut all ties with the ALA. They got to work on revising the Collections Development Policy, which was passed in June 2023.
Final thoughts
This is a great victory that can be replicated across the country! A big "thank you" to Liberty Counsel for stepping in!
But it shouldn't have to be this difficult. A previous Library Board hired these toxic people to work in the library who support pornography for children. They need to be fired and replaced by normal people. Also, we're all up against perverted groups like the ALA, ACLU, and book publishing companies. At least in Campbell County, they now have some great protection!
Please help us continue to do our uncompromising work!
Our successes depend on people like you.
Your support will make the difference!