MassResistance helping WV city officials confront proposed LGBT ordinance – being pushed on town by national movement
"Transgender" activist leading the effort is exposed by MassResistance – as convicted child molester!
May 25, 2020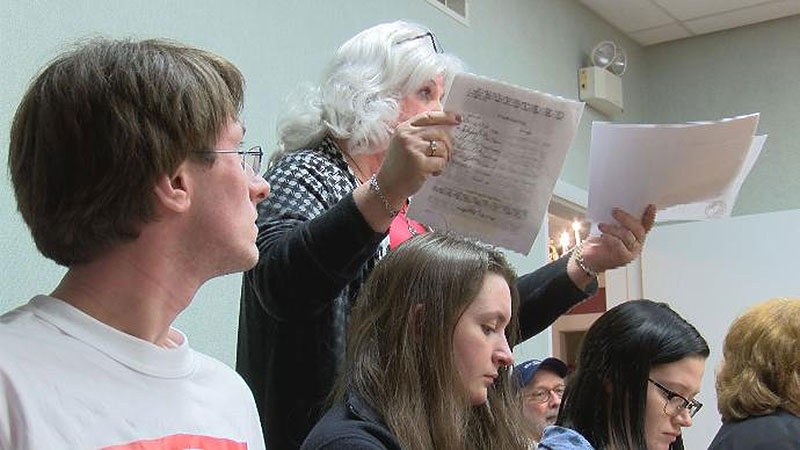 It's been happening in relatively conservative cities and towns across America: Massively funded LGBT organizations come in and force the local city councils to pass onerous "sexual orientation and gender identity" non-discrimination ordinances. They use sophisticated propaganda and intimidation tactics. They bring in crowds of angry LGBT "citizens" from surrounding areas (and even other states) to intimidate the politicians and local conservatives. Unfortunately, these campaigns have been successful across the country.
But this time our local MassResistance chapter is on the ground to turn their tactics around and derail the push!
Star City, West Virginia is a fairly conservative suburb of Morgantown. Although the state of West Virginia is relatively conservative, Morgantown (located just south of Pittsburgh) is dominated by West Virginia University and other local colleges. It has become a center for LGBT activism in that region.
The "SOGI" ordinance
Near the end of last year a local LGBT activist – a bizarre man who dresses as a woman and calls himself Dee Dee McIntosh – came to the City Council meeting and with a crowd of other LGBT activists. He presented a "sexual-orientation gender-identity" (SOGI) non-discrimination ordinance that his group wanted the city to enact.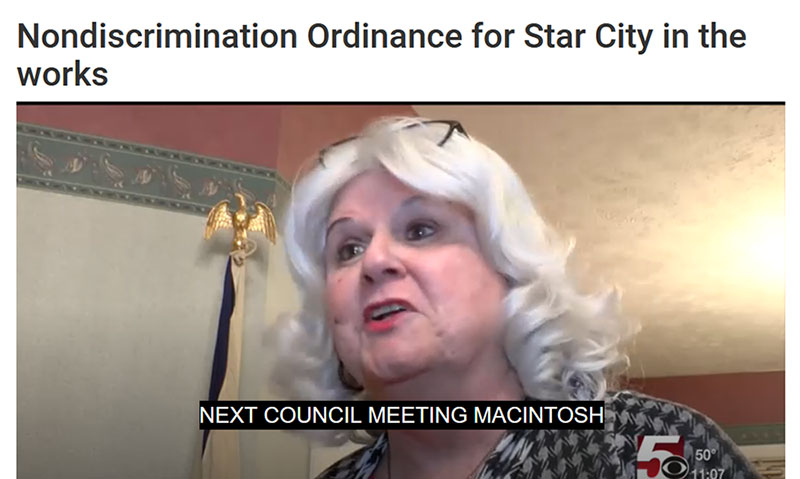 Dee Dee McIntosh's ordinance was written by PFLAG, a powerful national LGBT organization that also pushes homosexuality and transgenderism in public schools, colleges, and other public venues across the country. PFLAG has a very active chapter in Morgantown.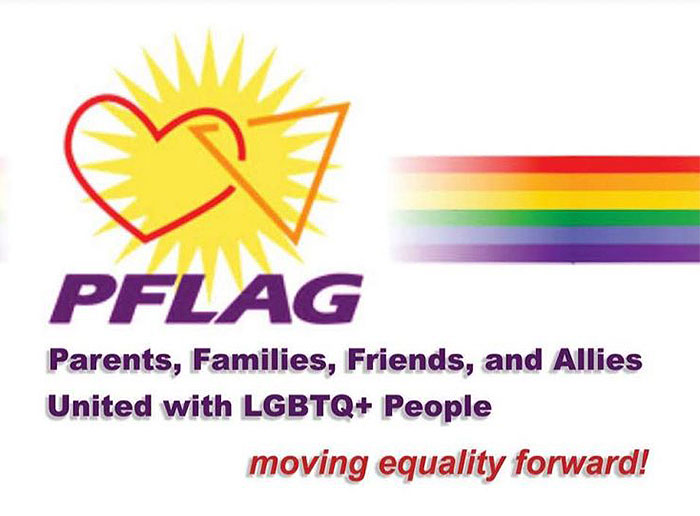 The text of the ordinance is cleverly crafted to blend homosexuality and transgenderism with race, religion, and other common non-discrimination categories. It says it seeks to "promote the public health and welfare" and ensure that "all persons have equal access to employment, housing, and public accommodations."
The legal penalties for violations of the proposed ordinance are vague. But the real muscle is in a clause that allows the ordinance to be enforced "through a private civil action" in court.
In other words, it sets up the national LGBT movement to do what they're doing across America: Swoop in and sue individual businesses who refuse to toe the line on transgender or homosexual demands. And you can be sure that the LGBT activists will be aggressively seeking to entrap local businesses.
But even without the "private civil action" clause, getting homosexuality and transgenderism written into the city ordinance gives the movement the ability to be in everyone's faces – from "gay" parades to "gay/trans" library books, LGBT school programs, and much more.
Working to get the ordinance passed
In late 2019, the radicals were already moving forward on their propaganda campaign, with their emotional appeal that the town desperately needed "civil rights protections to people of all sexual orientations and gender identities." It's a psychologically confusing approach that can be very effective, especially on weak-minded people who "just want to be fair."
When the proposal was presented, the Council sent it to its Ordinance Sub-Committee, but did not subsequently put it on the full Council agenda for discussion. So at the February, 2020 City Council meeting, Dee Dee McIntosh came back with his LGBT group and also got a Morgantown TV station to show up and report on his demand. (Unfortunately for him, the TV report accentuates his deep male voice.)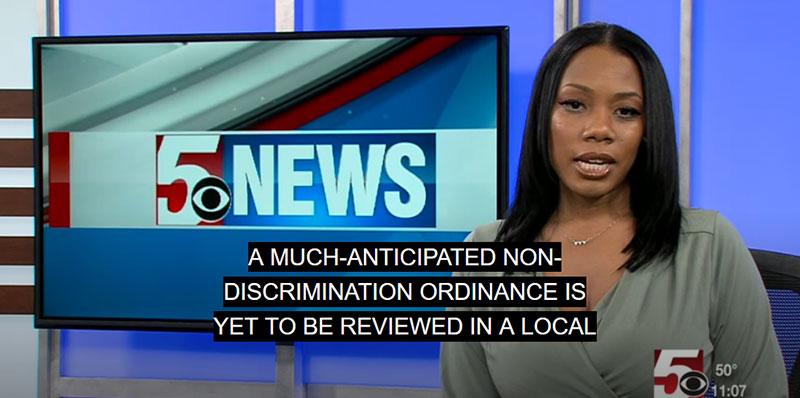 Dee Dee told the TV reporters he will keep coming to the City Council meetings until the ordinance gets passed. His LGBT activists clearly intend to do whatever it takes to intimidate the politicians into caving in.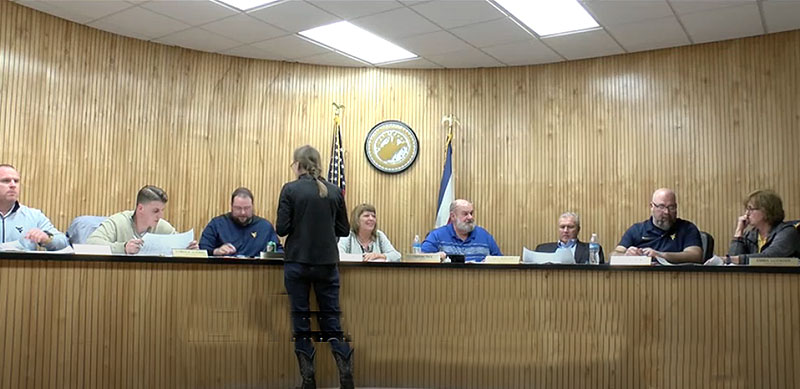 MassResistance gets involved
In late February, West Virginia MassResistance got word of all this and reached out to the City Council. The politicians who got back to us said they welcomed our help. They admitted that they were concerned that the LGBT movement was organizing in Star City and gaining momentum to force this through.

Our activists immediately began contacting local religious leaders and conservative activists to get our own momentum started.
MassResistance exposes "Dee Dee" as convicted child molester
MassResistance activists also decided to do some research on just who "Dee Dee McIntosh" really is. What they found was incredibly shocking – but unfortunately not so unusual.
"Dee Dee" is actually Donald David McIntosh. According to published records, he is a convicted child molester who served time in jail. McIntosh was a schoolteacher in Morgantown who was convicted on three counts of molesting elementary and middle-school children.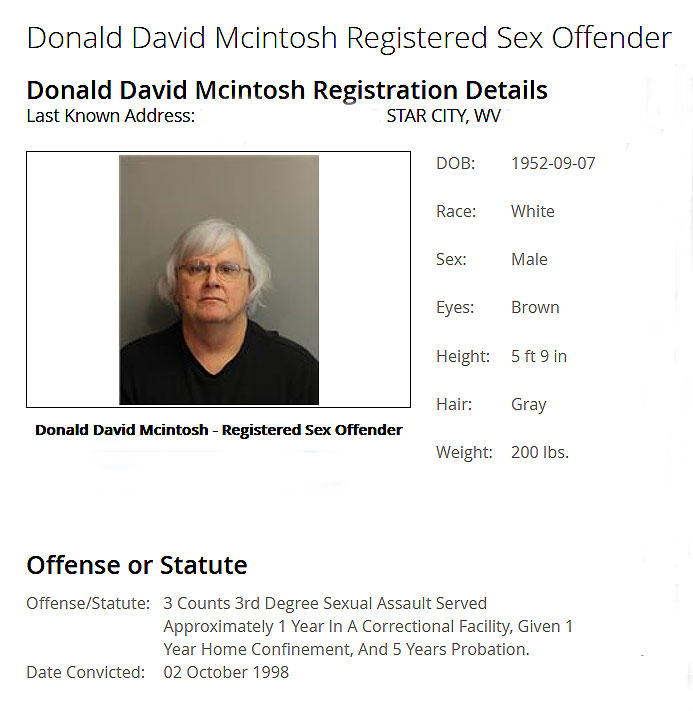 But it gets even worse.
McIntosh attempted to vacate his conviction on appeal. In the appellate ruling obtained by MassResistance, The State of West Virginia v. David McIntosh, we discovered that according to testimony during the trial against him, McIntosh actually had a long history – nearly 40 years! – of abusing minor children who were under his care as a teacher.
According to our West Virginia MassResistance activists in the Morgantown area, Donald McIntosh's predatory behavior against children was all too well known. The Monogalia County school district allegedly moved him around from school to school, providing cover for the perverted teacher's predatory behavior. The testimony in his trial came from victims who were in elementary school, middle school, and one in ninth grade (high school) at the time of the crimes.
At one point in the late 1980s (according to court documents), in response to complaints the school system mandated that:
[McIntosh] was not to have physical contact with students, was not to be alone with a child in any part of the building, and was not to engage in one-on-one conversations with a child.
It appears that the mainstream media was too enamored with the LGBT movement to take the time to look into McIntosh's background, as bizarre a person as he clearly is.
But in fact, it has become increasingly alarming how many LGBT activists are connected to the sex trade, sexual deviance, and even criminal conduct of a sexual nature.
These revelations about "Dee Dee" McIntosh should be enough to quash the City Council's further interest in pursuing any kind of non-discrimination ordinance for LGBT behaviors and so-called identities. But of course, this won't stop the local LGBT activists and the national groups like PFLAG from continuing to push their agenda – because it doesn't bother them. And they know that most local news organizations and conservative groups would never bother to look into their criminal backgrounds. But MassResistance does!
Final thoughts
Our activists in the Morgantown and Star City area are definitely ready to roll on this!
You may recall our report this past February about our outstanding West Virginia Chapter in Morgantown – which stopped a hideous "Drag Queen Story Hour" from taking place in the public library. They did it by publicly revealing the depraved activity of the Drag Queens who would be reading to the children, and also the criminal conviction of one of them. With that information, they forced the politicians to completely back down – despite the fury of the LGBT activists.
(MassResistance has also uncovered past criminal activity by public library "Drag Queens" in Houston and Austin.)
Because of the COVID-19 virus, the next City Council meeting in Star City is not until July. We will be ready for it – and let you know what happens!

Please help us continue to do our uncompromising work!
Our successes depend on people like you.
Your support will make the difference!