Public library's youth services librarian organizes boycott of local business that spoke out against LGBT children's books and transgender "performer" for children
An example of the vicious, radical people working in our libraries
Outraged local parents demanding youth services librarian – and library director – be fired
October 5, 2021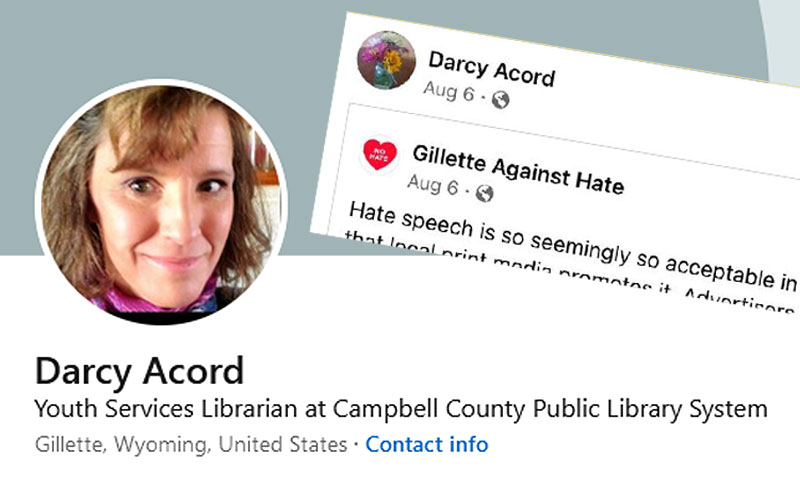 A Youth Services Librarian in a local public library organized a vicious boycott of a local business which had opposed explicit homosexual and transgender books and programs aimed at children.
Graphic LGBT children's books and transgender "performers" in public libraries don't happen by accident. Across the country, they are brought in by library employees who aggressively support that agenda – and despise parents (and others) who disagree. This is what citizens are up against.
MassResistance parents and citizens in Gillette, Wyoming had recently confronted their Campbell County Commission about pornographic and explicit homosexual and transgender books in the children's and teens' sections of their local public library.
Soon afterwards, the library staff scheduled a "transgender" performer to entertain children. The parents sounded the alarm in the community and announced a protest. The transgender performer decided to cancel his library shows. That was a big victory for parents!
An article in a local magazine
One of the concerned parents owns a free monthly automobile magazine distributed in Gillette. In a spread-out state like Wyoming, there is a hot market for autos, trailers, RVs motorcycles and trucks, so the publication has a wide circulation. The magazine also includes various articles of local interest which are widely read.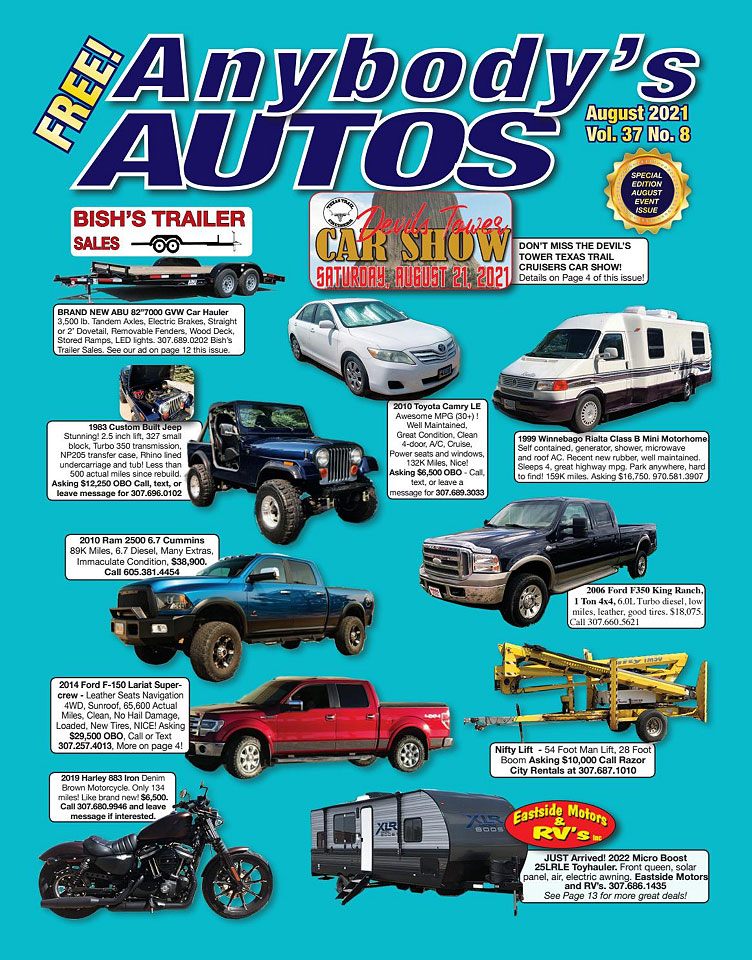 In the August 2021 issue, the magazine included a one-page article about the library controversy. It listed several of the objectionable books for children and teens. It described how parents complained, and how LGBT activists subsequently vandalized a local church. It explained about how parents successfully derailed the library's "transgender" shows for kids. And it included a section about Wyoming MassResistance, noting how parents can get involved.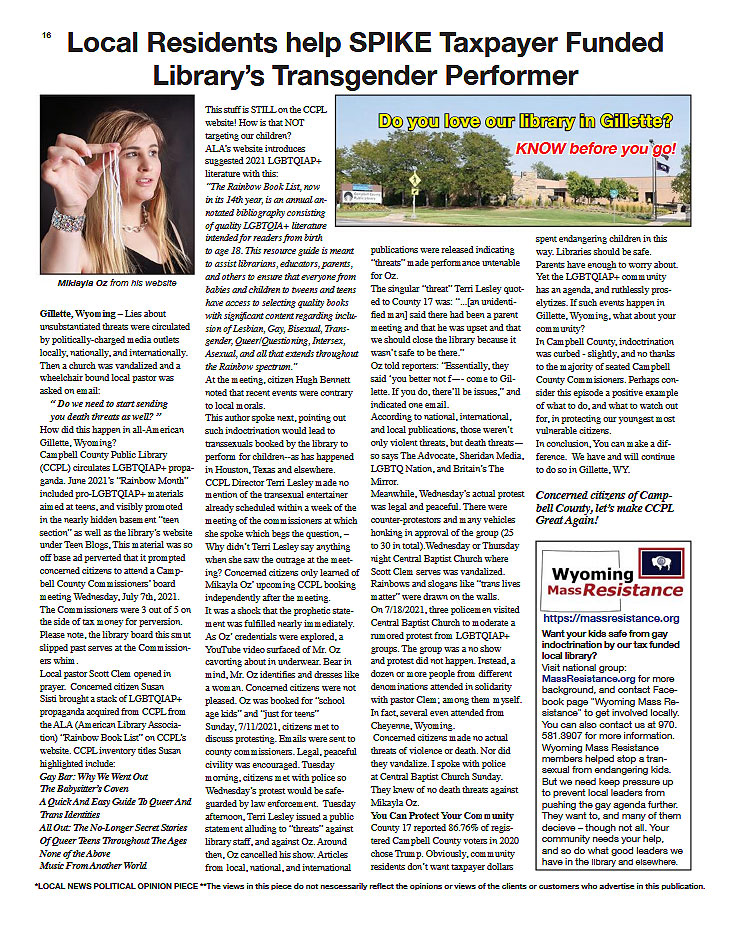 Library employee takes retribution – organizes boycott
The Campbell County library employees love to tout themselves as great believers in freedom of speech. But apparently, that doesn't extend to speech that they don't like. Within days of the magazine's printing, the Campbell County Library's Youth Services Librarian, Darcy Acord, opened a vicious attack.
Acord had joined (or likely organized) an LGBT Facebook group called "Gillette Against Hate" to attack the parents. Note that typical of Leftists, they project their own hatred on those who disagree with them.
She started by sending the "Gillette Against Hate" group a screen grab of the section in the article promoting MassResistance, which includes a local phone number.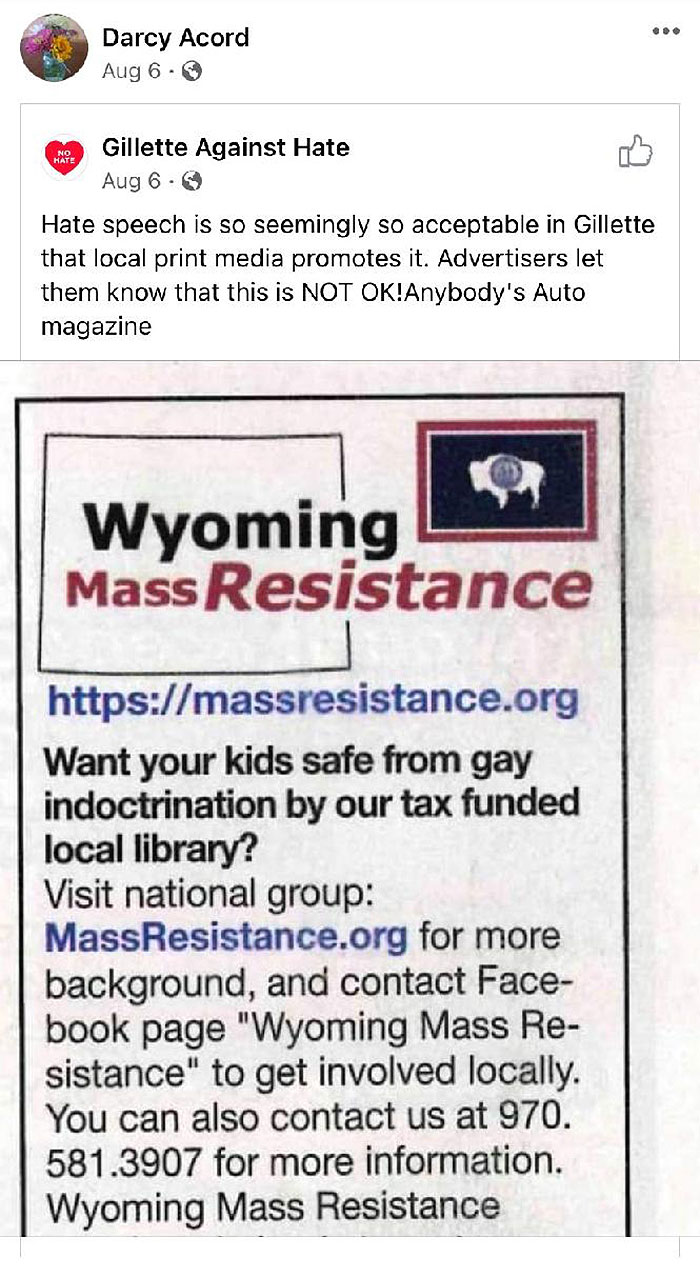 Within 1½ hours of that posting, that local phone number began receiving death threats. The police were notified.
Then she announced the boycott group and encouraged everyone to join in: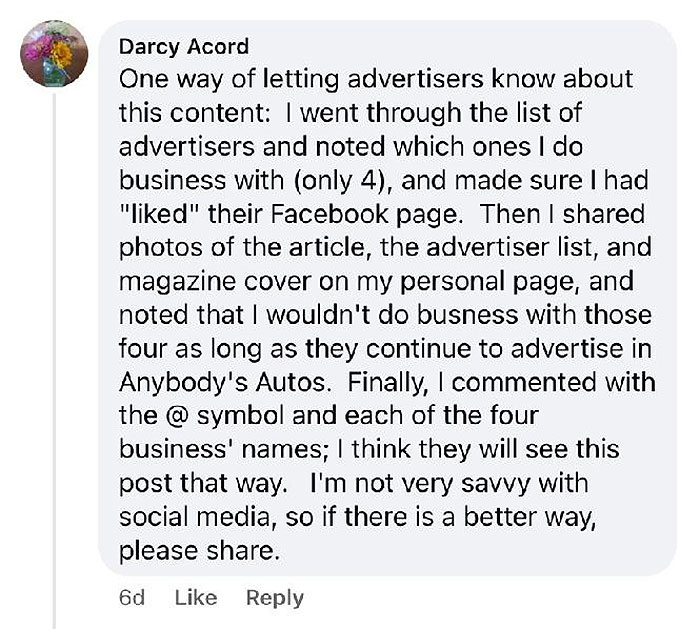 Acord also sent a rambling message to the magazine's staff via social media:
… I'm in the market for a new vehicle, but your "opinion piece" has narrowed my search to eliminate any vehicles advertised in your publication. … Hate speech doesn't sell cars, or anything else. I wonder, do the rest of the advertisers in this edition of your publication realize the vitriol with which they are now associated? I don't do business with many, but I will suspend my dealings with [four advertisers listed] until they remove ads from your publication. And I'll be purchasing my next vehicle from a dealership not associated with hate speech and smear campaigns.

From what we were told, she was very aggressive in organizing the boycott and calling and harassing advertisers. Is this how a public employee should act on issues related to her job?
Also – She blocked removal of offensive library books
The library staff and County Commission required that parents file bureaucratic "Requests for Reconsideration" for books that they found offensive, and wanted removed.
Among the most repulsive LGBT-themed books for teenagers were This Book is Gay and Transmission (about transgenderism). The parents filed the reconsideration forms for those books, but their requests were denied. The parents told us that Darcy Acord personally signed the "Denial for Reconsideration" letters for those books.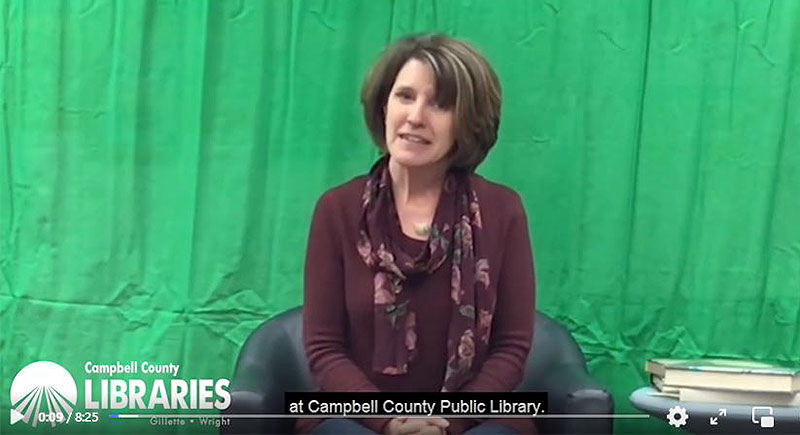 Parents fighting back – demanding firing
This is beyond outrageous, and the city of Gillette is taking notice. A groundswell of parents and citizens are demanding that this Youth Librarian – as well as the Library Director who oversees the books and "presentations," and defends them – be fired. We will be reporting more of that in future posts.
Final reflection
Conservatives too often don't comprehend the mindset of these people and the revulsion they have for members of the public who hold traditional values. And there is no reasoning with them. It often seems as if our elected officials look for the worst people to select for positions of trust. It's become a nationwide problem. MassResistance is out to change that.
Please help us continue to do our uncompromising work!
Our successes depend on people like you.
Your support will make the difference!