Texas MassResistance activist Jeff Younger bumped out of State House race – after opposition by Governor, Speaker, and GOP establishment.
Younger's focus on saving children from "sex-change" mutilation frightened GOP power brokers, who have ties to transgender lobby.
He'd made it through initial round of primary, trailing first place by just 2%. But lost in final round when GOP establishment massed against him.
 "We will not stop fighting this," he tells supporters.
June 1, 2022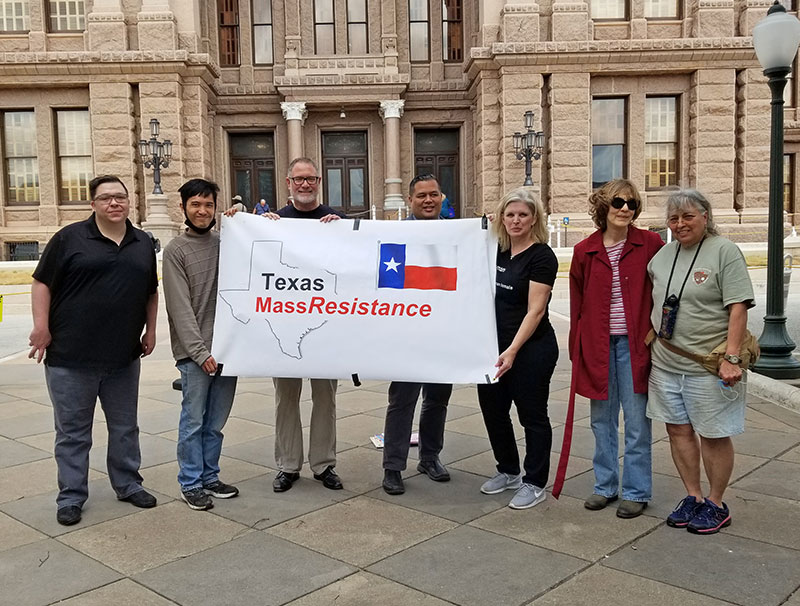 By now, Jeff Younger's heartbreaking story has been heard around the world.
After his ex-wife was awarded custody of their young son, James, she began persuading the boy that he's really a girl, dressed him as a girl, and called him by a girl's name. She was also preparing to have him given hormone treatments (puberty blockers, and eventual "sex-change" surgery). After a series of shocking court cases (where the mother was aided substantially by the LGBT movement), a left-wing judge denied Jeff any way to intervene on that grisly path.
In 2021, our Texas MassResistance chapter worked with Jeff to pass legislation to protect children from ghoulish "sex-change" surgery that would permanently mutilate their bodies.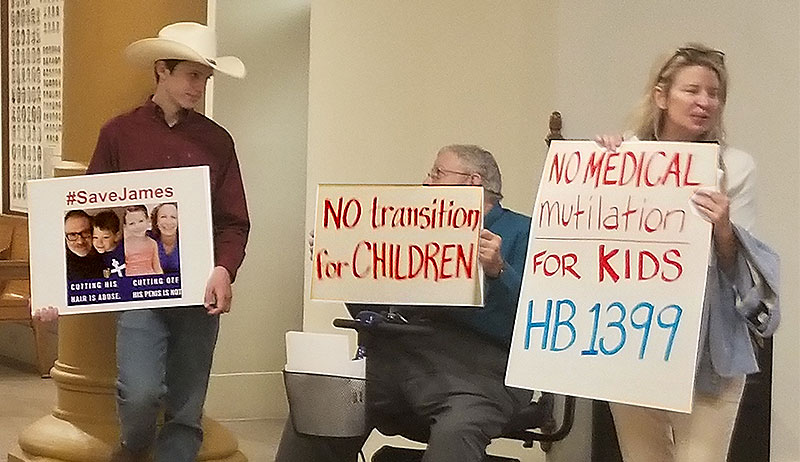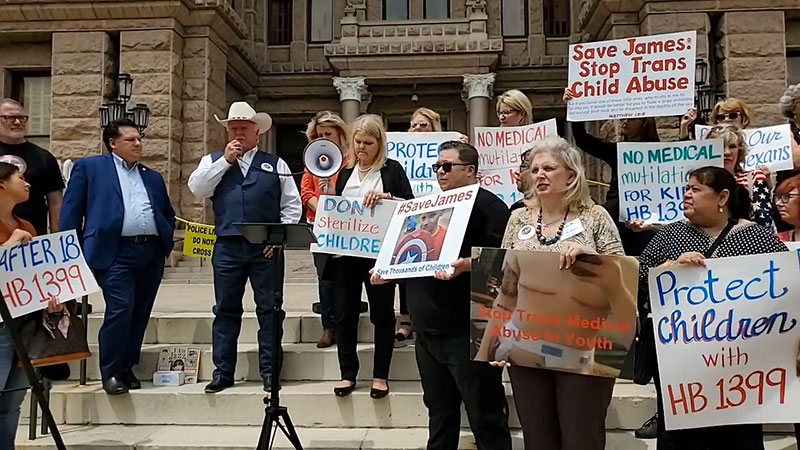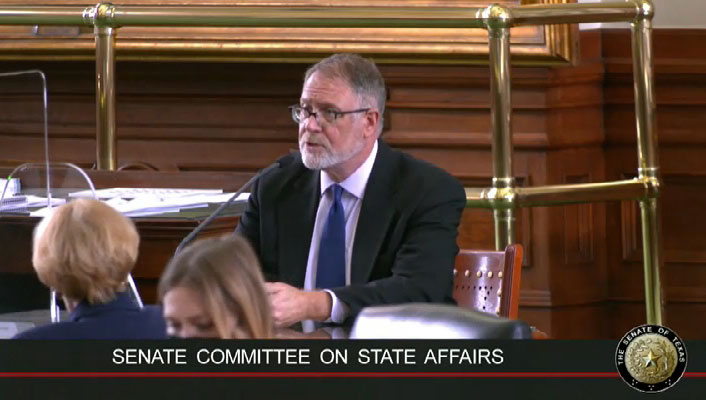 In betrayal of reality and pro-family principles, the Governor, the Speaker, and other GOP establishment politicians blocked these bills from ever getting a floor vote in the House. We later discovered that the Governor and Speaker had received substantial donations from the "transgender" lobby. And of course, corporate America joined the LGBT movement and entered the fray against innocent children.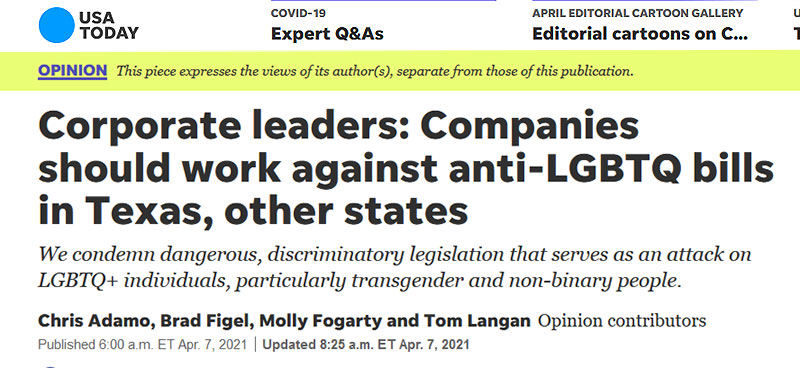 But parent outrage across Texas was so huge that in February 2022 the Governor directed the Texas Department of Family and Protective Services to investigate such "sex-change" procedures as child abuse. While this was a step in the right direction, actual laws are still needed. The GOP establishment needs to be pushed to take action.
Running for State House of Representatives
When Jeff's State Representative, Tan Parker, announced that he was running for State Senate – leaving it an open seat for this year's election – Jeff decided to run. He immediately gathered a lot of pro-family support!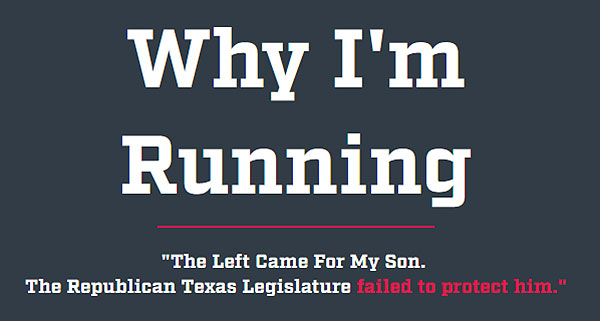 In Texas there are two rounds of primaries for both the Republicans and Democrats. The first round was held on March 1 this year. If no candidate got a majority, the second round, held on May 24, would choose one of the top two to run against the other party's candidate in the general election in November.
In Jeff's district, four candidates ran in the first round. No candidate got a majority. Jeff campaigned hard and came in second – within 2 percentage points of first place!
This apparently shocked the GOP establishment. Even though Texas is considered a conservative Republican state, the RINO establishment gets uneasy when so-called "grassroots" candidates get too close to power. As a result, it's become common for the Governor and other statewide GOP officials to endorse candidates in the GOP primaries.
After all, those "grassroots" candidates could cause all kinds of "trouble" in the State House. And Jeff Younger was likely #1 on their "do not allow to win" list!
And par for the course, the toxic pro-LGBT media tried to portray Jeff as being "anti-health care" – the exact opposite of what he really stands for.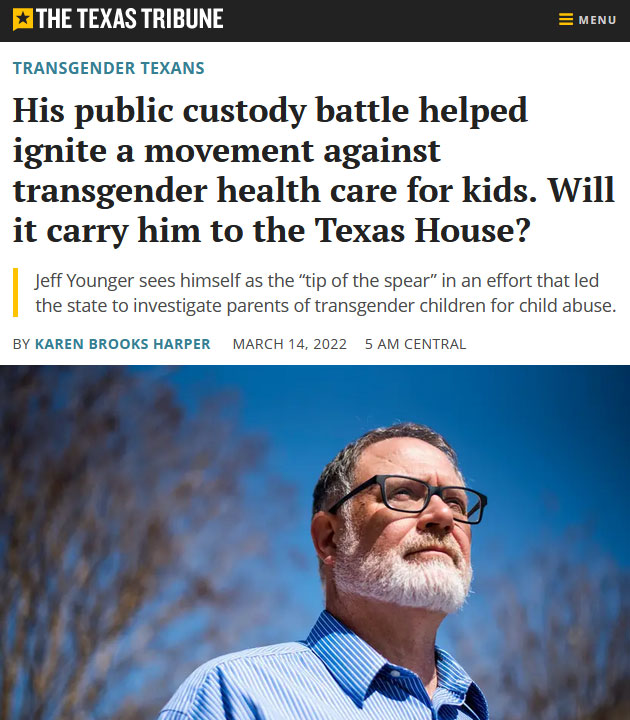 Thus, after Jeff Young came within 2 points of winning in the initial primary, the establishment pounced on him. The Governor and the Speaker of the House both publicly endorsed his opponent. And according to news reports, a State Senator and two current State Representatives personally came and volunteered for Jeff's opponent! That's how much they wanted to stop him. All of that was likely followed by substantial campaign money and organizing support.
Even though Jeff and his team worked very hard and went door to door in the district, as a first-time candidate he was still learning the ropes. The forces massed against him proved too much, and he lost by 62%-38% on May 24. Since this is a heavily Republican district, his opponent will most likely be the next State Rep.
Final thoughts
"We will not stop fighting this," Jeff told his supporters.
His run to become a State Rep may have been stopped by the establishment. But the momentum his campaign has built around the state will keep this issue moving forward. And it will only add to the force of will in the Texas State House to get the job done in the upcoming session.
Please help us continue to do our uncompromising work!
Our successes depend on people like you.
Your support will make the difference!